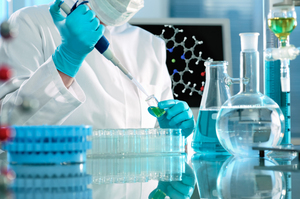 Recently a Waikato man offered one of his kidneys on Trade Me for $250,000, dubiously citing the alleged rising cost of living. Trade Me pulled the advertisement on discovering that selling organs is illegal in New Zealand.
This law is wrong and ought to be repealed. Auckland Hospital's renal transplant specialist, Dr Ian Dittmer, commented, saying kidney donations were guided by a strict code of ethics.
Note, however, ethical behaviour is not a set of absolutes carved in stone, rather it's (usually) a majority of views on an issue.
Furthermore, being illegal doesn't make it unethical. But what a grossly inconsistent code of medical ethics which allows the murder of the ultimate innocents, namely unborn babies, on the trivial grounds of their inconvenience and with the accompanying cry that a woman's body is hers alone to decide about, yet bans people selling an unwanted part of their body. On that basis we should prohibit the sale of hair for wigs, a long-time practice arousing no cries of being unethical.
Selling a kidney is no different in principle from selling one's labour. Both represent a willing exchange for cash, one for an unrequired body part and the other, a sizeable portion of one's existence.
We also have laws prohibiting interfering with corpses, or body parts, as a Nelson man discovered in 2006 when he tried to sell his amputated leg. God knows who would want it but this law is based on human dignity, whether dead or alive. That said, considerations of human dignity are made a mockery by the prevalence of 150kg young women plus widespread tattooed, sunglasses-on-the-head louts, and so on ad infinitum. Human dignity largely applies only to still uncorrupted children.
Regardless of that, consider the realities. First, lots of folk desperately need a kidney and will ultimately die if they don't receive one. They way outnumber the supply of donors.
Second, we don't need two kidneys. The donor operation is not onerous and the odds of the remaining one failing are minuscule. On the American East Coast renal specialists have established an organisation promoting kidney donating with the undertaking that in the improbable event that their remaining kidney fails, they will immediately receive a replacement. Despite that, a shortfall remains and it's not for anyone to judge people's reluctance to step forward.
But make it legal to sell one's spare kidney and there would be no shortfall. The market would quickly find its supply and demand price level, on my guesstimate somewhere in the order of $15,000. Why is this bad when the outcome is so satisfactory for both donor and recipient?
For years China has sold organs taken from criminals they execute, albeit they constantly denied it. Up until recently they were executing around 10,000 people annually, mainly murderers, gangsters or large-scale fraudsters. We might disapprove of capital punishment but at least the Chinese don't waste the executed's organs. One buys a kidney, is wheeled into the operating theatre, outside a bullet goes through the criminal's head and minutes later his kidneys and heart, and possibly eyes and lungs, are transferred to people needing them.
Let's not judge China for capital punishment. Until quite recently we did it here, indeed a mere 200 years ago our English ancestors executed people for an extraordinary range of petty crimes, some being worthy of reintroduction, such as wearing a kilt in public. China has eased up on executions and now knocks off about 10 daily, a quarter the number of a decade back. But why waste their organs as plainly the condemned will have no need of them?
Last year, the Chinese Deputy Health Minister bemoaned the heightening deficit in organ supplies arising from the declining execution rate. Then two weeks ago the Chinese Government announced it would "phase out" the use of executed people's organs, after years of denying they harvested them. That sounds like a sop to Western criticism; after all, if they now consider this bad, why not just stop it? Plainly, and sensibly, they don't consider it wrong.
Selling kidneys is sensible and makes both donor and recipient happy. Desperate potential recipients don't need to hear prissy crap about ethics, although in fairness to Dr Dittmer, he may well endorse this sale proposition were it legalised.
Scientists in America claim they're close to growing kidneys but, pending that, let's have a practical law change. Better still, the Government could offer, say, $20,000 to donors with the same American undertaking of them instantly receiving a replacement in the remote event they should ever need one.
If it's okay to donate kidneys (indeed it's not just okay but donors are admired for doing this), then why is it bad to disallow their sale which in one fell swoop would solve the shortfall problem?
There's a confused morality at play here.