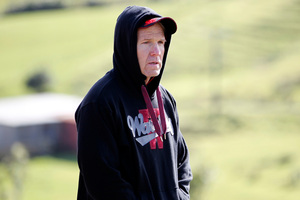 As a youngster, my brother was a dedicated petrol-head and the owner of a well-travelled, hand-painted powder blue Ford 10 Prefect on which he lavished more love and attention than any car deserved. My brother was also a gifted fix-it merchant and its engine was out of the car more often than in.
If the vehicle had a problem, out would come "the Defect" power plant. If there were no issues, it would still be removed just to see why it was travelling so well, much to the annoyance of our mother who spent most weekends clearing a path to the clothes line through the makeshift backyard workshop.
My memories are of an ongoing mechanical nightmare, as kids from all around the neighbourhood were attracted to the prospect of being allowed to immerse themselves in grease to the elbows and receive the best hands-on tuition in what it took to make a motor vehicle "go".
I guess it is human nature to be so inquisitive. But constant tampering can come at a cost as evidenced by the number of times my brother's car never left the driveway as the eager team of budding mechanics failed to get the engine back into the car in time for the night's partying.
Therein there lies a warning for the Warriors. One of the biggest contributions to the amazing turnaround of the 2013 team is undoubtedly new coach Matt Elliott. Elliott's contribution is there for all to see. He has measured his involvement perfectly since coming into a club in real strife and under enormous fan pressure.
Elliott appears to be a coach with the lightest of touches, rather than a dressing room dragon who thinks volume is in direct proportion to value. He is not one to strip the engine down unnecessarily. He has a much needed sense of calmness and all his players seem to have taken comfort from this laidback style.
The Warriors look to be a much happier outfit under the control of the unassuming Elliott, who appears to be in tune with his team's mechanics and the fine-tuning needed to get the best out of them. Elliott's media presence is also being well managed and he successfully steers clear of the type of controversy which would be an unwelcome distraction to the club at this stage of the season.
The jury has been out on Elliott since the day he walked into the club as "the only viable option". We are now seeing the young stars of the Warriors adopting a sensible media profile which highlights them as what they are - youngsters who are thoroughly enjoying what they are doing. Whatever the outcome of this year the Warriors certainly have lifted the club back from the early season doldrums and Elliott has shown the good sense of adopting a strategy of "if ain't broke, don't fix it".