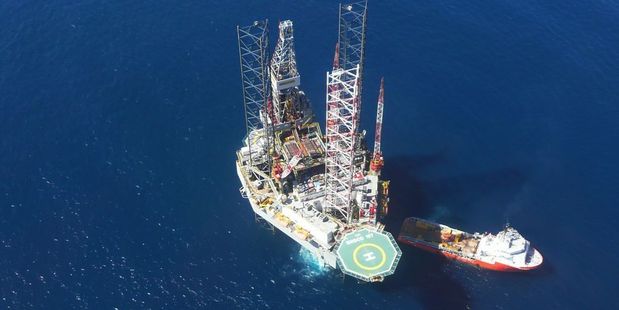 Debate about oil and gas exploration in New Zealand is polarised. One group sees only economic benefits. Government policy is driven by this group because our leaders see the world in that narrow way.
They dismiss environmental concerns as overblown and have even made it unlawful to protest up close. The other group emphasises the economic benefits that are claimed are more than offset by the environmental risks of drilling, fracking and production.
Both groups are wrong because they ignore the ample evidence that claims of economic benefits are imaginary. Both have assumed that buoyant global markets will be there in the future for any oil and gas produced. This thinking is dangerously astray, for three reasons.
First, New Zealand's future oil and gas will be high-cost. Our oil and gas fields that were relatively cheap to exploit are already in production. That is why they were developed first. In contrast, most of the new sources would incur much higher costs in both development and production.
Second, global energy costs will soar within the next seven to 10 years. This will happen because low-cost oil and gas fields are already exhausted or are nearing depletion. There are huge reserves of both oil and gas, and more are being discovered, but these are all sources such as deep ocean wells, tar sands and tight deposits that require fracking, all of which require much higher-cost production methods.
A rapidly increasing proportion of aggregate production will come from these higher-cost sources. Prices over US$100 a barrel of oil (and the equivalent for gas) will be required within seven to 10 years to maintain global production. At lower prices, commercial producers will go broke.
Rising oil and gas prices will make solar, wind and tidal energy, some types of biofuels, and even nuclear generation more attractive commercially. Growth in these energy sources will not keep prices down because their costs are roughly similar to the higher oil and gas costs.
The third reason is that rising energy costs and prices will cause global recession and depressed markets for oil and gas. This is the crucial insight that has strangely been overlooked by analysts and our Government. Well-regarded research shows that the global economy moves into recession whenever oil and gas prices are above the equivalent of around US$100 a barrel for crude oil for more than a few months. The economic shock and slow-down intensify if the price rises further and stays that way for longer.
The shocking truth is that the prices necessary to ensure future production and supply of all major forms of energy are also the prices that trigger global economic recession. The harsh reality is that when future oil and gas production comes from mostly high-cost sources, global supplies can be available only at prices that cause global recession.
The most likely scenario is a roller-coaster of intensifying recessionary shocks and adjustments that eventually stabilise with energy prices permanently higher. This prevents the global economy from returning to the buoyant and growing levels of activity allowed previously by cheap oil and gas.
The outlook is very clear and stark. A future global economy based on high energy costs and reduced energy usage per capita is inevitable. It will be permanently recessionary.
Any oil and gas produced in New Zealand through current exploration policies will face global energy markets where demand has contracted and competition is fierce. The risks are so high that investment in development and production is very unlikely.
The projected economic benefits for New Zealand are a mirage caused by analysis that is blind to the future for global energy.
Government and environmentalists must consider all the evidence instead of just aspects they find agreeable. Instead of wishfully thinking that the New Zealand economy can benefit much from growth in oil and gas, our Government should be planning the far-reaching adjustments required by inevitable near-future global recessions caused by rising energy prices.
And environmentalists would better apply their efforts to showing us how to exist in harmony with natural ecosystems as energy costs oblige us to transform our ways of living.
Dr Wayne Cartwright is a strategy consultant, a board member of SANZ, and former professor at the University of Auckland Business School.