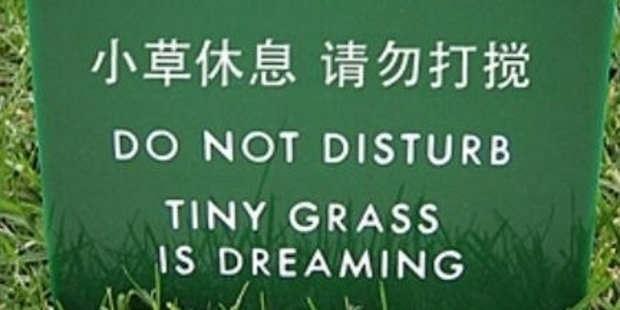 Whiskey-minder slips
Patricia Hill once owned 104 bottles of Old Farm Pure Rye Whiskey which was distilled in 1912 and valued at US$102,400 ($128,500). It was found under a staircase in a large property she bought in Pittsburgh. Hill put the bottles in the basement while the main floors were being renovated. Meanwhile, John Saunders, the caretaker who lived in the basement, was expected to safeguard the bottles, but appears to have drunk all four cases of whiskey within about a year. Although he denied consuming the vintage alcohol, his DNA was found on the bottles and he was charged. Saunders' lawyer told the court his client is waiting for a liver transplant.
Cool status symbol little use
The business website Quartz reported that a popular consumer item in North Korea is the refrigerator, made in China and increasingly available as a reward to top performers among civil servants and other elites. The appliances, however, cannot reliably store food because the country's electric grid is so frequently offline and the fridges are mostly just status symbols.
One item Quartz says often gets displayed in the refrigerator: books. (Source: News of the Weird)
Leftover-filching denied
The owner of the restaurant referred to in yesterday's Sideswipe strongly denies he said his staff eat the leftovers. "That is disgusting. Even if we did, do you think an owner would admit that to their customer," he says. "I clearly explained to the customer the mix-up that happened ... one of my staff members who was on their lunch break mistook the customer's pizza for a staff pizza and had a slice. I offered to give them a replacement pizza ... otherwise there was new staff pizza available if they would like pieces from that."
Beware unauthorised ticket sales
KiwiRail Scenic Journeys replys to Gary, the dutiful son-in-law who was looking to book train travel online ... "Unfortunately the railnewzealand website you found is not an authorised seller of our services and the Commerce Commission is currently investigating its practices."
Metal slide custom-made for coastal park
Yesterday a reader didn't understand why a stainless steel slide at Waikowhai Park, Mt Roskill, which in summer burned the bottoms of the sliders, was replaced with another stainless steel slide. The council explains: "The slide is stainless steel because it has been custom-made for the site and needs to withstand the salt from this coastal environment. To reduce the heat problem we've painted the slide white, which deflects a good amount of the heat but doesn't remove the enjoyment."
Picture this: Polite sign in Remuera...
Awful Library Books: G'Day! Teach Yourself Australian in 20 Easy Lessons...
Double Thumbs Up: The purveyors of pork have made an ad that women can actually relate to. Over simple footage of a working mum and kids arriving home with the groceries, a blokey sounding voiceover says: "In this age of equality more and more women are bringing home the bacon. Yet they're also expected to dish up a different dinner-time meal day after month after year, so they also bring home the pork mince, which equals pork tacos, kebabs and meatballs. Insist on easy. Insist on 100% New Zealand Pork."
Breaking News Banner Overkill: Comedian Tarun Mohanbhai tweets: "Turning facts into breaking news since 1840".

Video: How to perform a hongi - by Totes Maori
Got a Sideswipe? Send your pictures, links and anecdotes to Ana at ana.samways@nzherald.co.nz