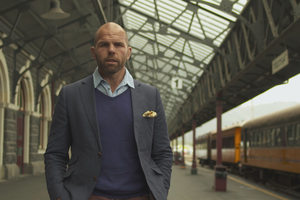 What a peculiar relationship we have with death and disaster in this country.
It isn't just that our history - like every country's - is full of disasters, from the slaughterhouse of Gallipoli to the Wahine sinking to the Christchurch earthquakes. No, the weird bit is that not only do we solemnly remember these calamities but we seem to freight them with a significance beyond them being mere acts of God or stupidity of man. Think of any major misadventure from our history and I guarantee that the accepted narrative about it includes the notion that It Helped Make Us Who We Are.
Really? Did the death of thousands of New Zealanders at Gallipoli and on the Western Front really make you who you are? Does a particular bad storm sinking a ship in Wellington Harbour really define us? Er, no.
Historians play their part in this problem, of course. But it is the media that is mostly to blame. Television documentarians in particular seem to have a particular weakness for the It-Helped-Make-Us-Who-We-Are narrative.
And I'm sick of it. It was only last month that I reviewed on this page the first few episodes of a Heartland channel show, called I Was There, which laid it on thick about our history of death through misadventure.
So you can imagine why I approached TV One's new disaster show, which even puts the word disaster in its title, with a fair amount of oh-Christ-not-again.
To make matters worse, the conceit in Descent From Disaster (9.30pm, Tuesdays) is that it, to quote from the production company website, brings "history alive through the descendants of some of New Zealand's deadliest disasters". And don't get me started on this being yet another example of using "celebrated New Zealanders" (including for some reason Simon Gault, a restaurateur) as the front people for a documentary story; are we all too stupid to do history and current affairs without celebrity?
Yet to my surprise, the first episode drew me in. Once we got passed the voiceover's overly portentous, laughably baritone introduction ("New Zealand has a legacy of deadly disasters ... disasters that have shaped our country ..." - sigh), the first episode's "celebrated New Zealander", one Anton Oliver, managed, through a mix of earnestness and gentle inquiry, to tell a story about a disaster which, although it killed 21 people, was not sold by him as anything more than what it was, an awful bloody tragedy.
The train derailment near Hyde in 1943 is not one I knew about: a train carrying 135 people jumped the rails on a cold Central Otago afternoon killing adults and children on their way to Dunedin, probably because the locomotive driver was going too fast and had been drinking the night before.
Actually, the episode never really got to the bottom of why this disaster happened.
But, in talking to people who were either survivors or rescuers (mixed with some judiciously rendered recreations), it gave us real insight into how such misfortunes affect individuals and families - without attempting to give this episode some sort of national significance.
It was refreshing. And might I say that Oliver was excellent, more than good enough to suggest he should be given more television work like this. It's just a pity that this particular "celebrated New Zealander" isn't hosting all six episodes.
- TimeOut