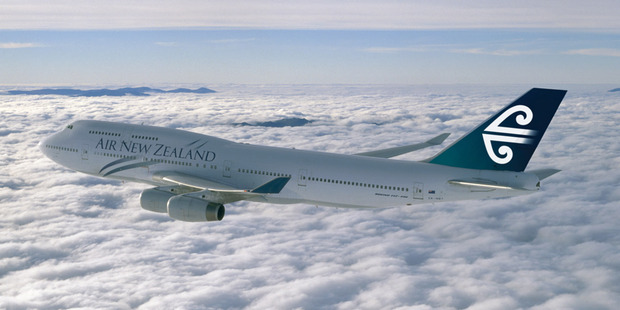 There's been a big change in the air. The screens displaying quiz questions on Air New Zealand domestic flights are now playing full-blown advertisements.
The thin edge of this wedge arrived sometime back, when the quiz questions were interspersed with promos for Air New Zealand's own online booking products. Those promos are still in there, featuring hotels and car-booking options with the national carrier's commercial partners, such as Accor hotels.
But now, passengers are viewing outright ads for Barkers and Icebreaker as well.
Airlines are looking for new revenue sources. Among some budget carriers, passengers are offered lottery "scratch" cards during the flight. That electronic entertainment console in front of you could soon become a longhaul pokie machine. Unlikely? Maybe. Impossible? No.
You might think these ads are innocuous enough - after all, these are reputable Kiwi brands and the ads I saw (which play with no sound) look very smart. But when you find yourself sitting at 30,000 feet with Lily from Big Save Furniture telling you about AN AMAZING NEW DEAL, don't come complaining to me.