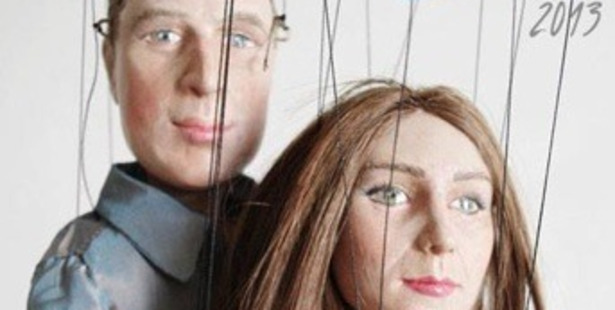 Costly translation case
In 1980, 18-year-old Willie Ramirez was admitted to a Florida hospital in a comatose state. His family tried to describe his condition to those who treated him but they only spoke Spanish. A bilingual staff member translated "intoxicado" as "intoxicated". A professional interpreter would have known that "intoxicado" is closer to "poisoned" and doesn't carry the same connotations of drug or alcohol use that "intoxicated" does.
Ramirez's family believed he was suffering from food poisoning. He was actually suffering from an intracerebral hemorrhage, but the doctors proceeded as if he were suffering from an intentional drug overdose. Because of the delay in treatment, Ramirez was left quadriplegic. He received a malpractice settlement of US$71 million. (Source: Mental Floss)
A good fit for Durex
French dance duo Daft Punk want to make sure their fans are keeping safe while they are getting busy and have launched a line of condoms. After their comeback song, Get Lucky, became a huge hit, Durex bosses felt they'd be the perfect match. Packets are emblazoned with Daft Punk's album cover.
Sifting out the sarcasm
French company Spotter has developed a software tool that claims to be able to identify sarcastic comments posted online. The algorithm-based analytics software generates reputation reports. Spotter's UK sales director Richard May said one of the most common subjects for sarcasm was bad service - such as delayed journeys. "One of our clients is Air France. If someone has a delayed flight, they will tweet, 'Thanks Air France for getting us into London two hours late' - obviously they are not actually thanking them," he said. "We also have to be very specific to specific industries. The word 'virus' is usually negative. But if you're talking about virus in the context of the medical industry, it might not be." But Simon Collister, who lectures in PR and social media at the London College of Communication said "These tools are often next to useless - in terms of understanding tone, sarcasm, it's so dependent on context." (Source: BBC.co.uk)
In the spirit of dating
Regarding "ghosting" - leaving a party without saying goodbye - Catie from Christchurch says her friends use the term to refer to the disappearance of someone you're dating. "After five or six dates, suddenly there are no replies, no emails, no calls - and no explanation! As in ... 'yeah, he was kinda boring so I didn't mind that he ghosted'."
Ellie writes: "While staying in Stratford for a university field trip I came across this book in a second hand book shop. It was basically a guide for tourists to understand the Maori culture. Needless to say it was full of inaccuracies but we thought the cover was hysterical."
Media: How this food magazine managed to get Prince to show them what's in his fridge, with certain conditions... ...
Blog goodness: Just Middle-aged man things...
Strange but true: Bob Parker's earthquake outfit is a museum display...
And zooming in...
Eliot writes: "You might have recently seen a video of rapper Mos Def getting a nasogastric tube put in to protest force feeding at Guantanamo."
"I'm a doctor, and have put in many nasogastric tubes. Here is a video I found on YouTube of a child putting a nasogastric tube in herself...(scroll along to 3 minutes)
"...Just proving what a giant baby (and a terrible actor) Mos Def is. "
Got a Sideswipe? Send your pictures, links and anecdotes to Ana at ana.samways@nzherald.co.nz