Stereotypes die hard while abroad, writes Linda Herrick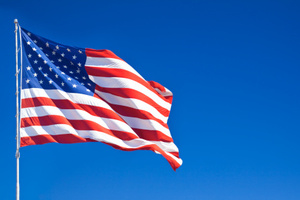 They say travel broadens the mind, but sometimes it can sharpen your prejudices.
On a recent trip to Venice, I was sitting at breakfast in my cosy, family-run hotel on the Lido. It was early in the morning and I couldn't have been happier: a sharp cup of espresso, a bowl of sweet strawberries, the prospect of another day wandering around the magic city. But it all turned to custard.
Sylviana, the firm but fair signora who ran the kitchen like a military operation, politely intercepted a guest who was trying to take her breakfast upstairs to eat. For whatever reason, taking food into the rooms was against the rules. But the American wasn't having it.
With a voice that drilled through the room with all the subtlety of a foghorn, she shouted various accusations in Sylviana's face, including: "You're STOOPID." Then she marched off, leaving Sylviana stunned and embarrassed.
Incredibly, the American suddenly came back, shouting: "You were laughing at me, I heard you! I'm going to report you to the manager! I'm going to make sure none of my friends ever stay here!"
Shriek, shriek, shriek. Sylviana was struggling to contain her tears. A few minutes later, I went upstairs towards my room and encountered the American banshee. I just could not help myself. "I was in the breakfast room and I heard what went on ..."
She smiled at me, thinking she had found an ally. "It's so stoopid not being able to take your food..."
"I heard every word," I told her. "And you were appalling. These are nice people and you were appalling."
Her face scrunched up into a mask of hate. "No, you're appalling!"
"You're appalling," I shouted as I headed (quite quickly) towards my room.
Shriek, shriek, shriek.
I lost the plot. "Oh, why don't you just drop a few drones on them? That'll sort them out!" That was bad behaviour on my part but oh, it felt good.
Later that day I was in a crowded vaporetto, surrounded by teenage exchange students foghorning away. It was their last day in Venice before they went to London. One of them was broadcasting how excited she was to be going to a country that had Starbucks - "Oh, I love Starbucks!" bellowed another."Yes, and they speak English there, too!"
I regret to report: they were Americans.
Debate on this article is now closed.