Delay in recalling cars in Australasia that had been taken off the roads in Asia months before is a lesson in how not to handle customer complaints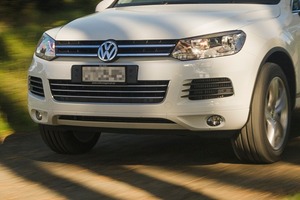 Every year, hundreds of products are recalled because of performance or safety concerns. Most commonly, toys, electrical and electronic products, cars and food are involved. So normal have recalls become, and so great is the potential for damage to a company, that the vast majority react immediately and effectively when they hear complaints from customers. They know the consequence of not doing so could be a devastating blow to their brand and profitability. That makes it all the more surprising when a major corporate risks just that fate by burying its head in the sand.
Volkswagen has attracted unflattering headlines in both Australia and New Zealand because of its failure to quickly recall cars fitted with its seven-speed automatic direct shift gearbox system. Drivers had complained their cars have inexplicably lost momentum or power, creating an obvious danger on busy roads.
A recall in both countries seemed a straightforward matter, given the company early this year recalled about 475,000 cars in China, its biggest market, and Japan because of a fault with the DGS system.
Remarkably, however, Volkswagen prevaricated. This has left Australian and New Zealand motorists feeling their safety rated low in the pecking order. There has been a torrent of bad publicity across the Tasman, much of it stemming from the death of a Melbourne woman whose manual Golf suddenly lost power on a motorway.
Volkswagen's stance spurred Allan Fels, a former head of Australia's competition and consumer watchdog, to suggest the authority could use its recall powers if the company failed to act.
Such statements finally galvanised the company. On Wednesday, it recalled more than 2,500 cars in this country. This, it said, had been scheduled for September. If so, it had not told Volkswagen owners. Clearly, however, it had no wish for a repeat of what happened in China, when that country's quality watchdog instructed Volkswagen to recall cars fitted with the DGS system. Nor, presumably, did it want more attention drawn to the intermittent problems it had had with that system for four years.
Volkswagen's response will doubtless feature in commentaries instructing corporates how not to react to customer complaints. Questions will be asked about how a car-maker aiming to be the world's biggest in five years could jeopardise that in this way. Germany's reputation for precision engineering can count for only so much if consumers are alienated.
It's not as if there had not been warnings. Three years ago, Toyota had to recall several million vehicles because of faulty throttle pedals. Can it be a coincidence that Volkswagen has subsequently moved ahead of the Japanese company in terms of the number of cars sold and now lies second only to General Motors? Parts-sharing among its car brands has underpinned much of this success. It would be detrimental if motorists came to think this might have exposed it to the same sort of problems that afflicted Toyota.
Whatever the reason, Volkswagen has failed some clear challenges. Progressive companies know that when something goes wrong, they should come clean at once, take responsibility and recall their product.
Often, they are pleasantly surprised by their customers' forgiving nature. Best practice can even enhance customer satisfaction. Any other approach, especially when safety is involved, risks lasting criticism.