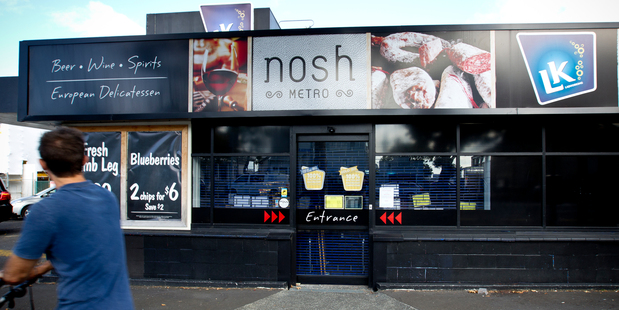 Gourmet supermarkets are becoming more popular in the Auckland region. Shoppers looking for quality produce, artisan products, and obscure ingredients are flocking to Nosh Food Market, Farro Fresh and smaller delis.
So much so that Farro has recorded 60 per cent sales growth year-on-year for the past seven years. When I watched this week, Farro had a steady flow of basket-wielding customers going through three checkouts.
These gourmet supermarkets cater to upmarket customers who are not well-served by Countdown, Pak'n Save and, to a lesser degree, New World, says Andrew Murphy, associate head of school for marketing at Massey University.
Janene Draper, co-founder at Farro, points out that if the ingredient is in a cookbook available in New Zealand it's probably at Farro. That includes basic baking ingredients such as flour and arrowroot as well as hundreds of hard-to-find ingredients.
Farro has products from more than 400 small and medium-sized New Zealand businesses such as The Curious Croppers tomatoes and Mustardmakers organic mustards and chutneys.
Customers choose gourmet shopping for the experience as much as the products, says Draper.
Food demonstrations in these stores are done by people who know what they're talking about, says Murphy.
Nosh's flyer often appears in my letterbox and the deals are sometimes very good indeed. In the current mailer kiwifruit is $1.89/kg and Black Rock Spanish chorizo is $12.99/kg.
I picked some random prices at Farro this week and compared them with Countdown prices. Three 500g packs of Molisana dried pasta were $6 at Farro, which equated to the price of the San Remo brand at Countdown, but looked nicer.
Bananas were the same price at Farro and Countdown, which did show that shoppers on ordinary budgets can go to these gourmet supermarkets.
Some of the products I compared were more expensive at Farro. Valcom curry paste, for example, was more than $2 cheaper a jar at Countdown.
Gourmet supermarket customers, however, are sometimes willing to spend a little more on quality products in the knowledge that they will be used and not wasted, says Murphy. They are looking for treats, not bulk buys.
Although Nosh and Farro are the best known gourmet supermarkets, there is also Jones the Grocer in Newmarket and other smaller delis such as Sabato in Mt Eden, and Zarbo in Newmarket.

More deals
• Many Cuisinart tools and utensils 50 per cent off at Living & Giving.
• 50 per cent off thermals and flannelette PJs at Postie.
• NZ pork leg roast $7.59 a kg at Countdown.
• Moa beer original six pack $13.99 at Nosh.
• Farro tasty cheese $10.99kg.