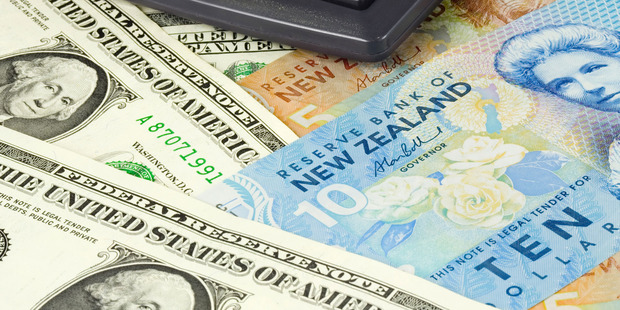 In last week's column I only managed to touch the surface on what the forex market is and who participates in it. Forex trading can indeed be difficult, it can be risky and there is a lot to learn for those new to forex. It can also be difficult to summarise a topic (any topic!) in less than 1000 words so please bear with me for a few weeks while we delve deeper into what the forex market is and how traders and speculators go about trading it.
The world's major currencies
It is important to establish upfront what the major currencies of the world are and why. Firstly the US Dollar is considered the world's benchmark currency. This means that not only it is the most highly transacted, but it is also the currency that other major currencies are most commonly compared against to establish their value. Each major currency is then paired with the USD to give us what is known as the major pairs. The commonly accepted majors are the EURUSD (Euro), GBPUSD (British Pound aka Sterling), USDJPY (Japanese yen), USDCHF (Swiss Franc), USDCAD (Canadian dollar aka the Loonie) and AUDUSD (Australian Dollar aka the Aussie).
Depending on who is putting the list together, our little old pair of NZDUSD (the Kiwi) is sometimes included in the mix and since I am a Kiwi, let's be cheeky and throw it in there too.
You might be wondering why these currencies are considered the majors when economies such as Brazil, China and Pakistan are clearly bigger than many in the majors list. The reason is that the forex majors are not determined by the biggest economies but instead they are the most liquid and traded currencies. Together these major pairs represent the large majority of currency trading activity.
Some other countries do not have floating currency prices meaning they might be pegged or fixed to something else such as USD or gold. Others have too many restrictions over the movement of their currency to be included in the mix. Hence the majors are those we see listed above and they have in common stable governments, freely floated currencies, sensible interest rates, no currency restrictions, etc.
What moves the forex market?
Forex moves as a result of supply and demand for a particular currency it's a freely floated market and prices are determined as such by the amount of buying and selling that takes place. There are of course many intricate details that can influence the exchange rate of one currency for another but generally the appreciation or depreciation of a currency reflects the health of that country's economy versus another.
There are many fundamental and economic factors that people attribute to the movement of a currency. How often do you see a headline telling you why NZDUSD rose or fell overnight, once it has already happened? It is very easy to look for some piece of news to explain the move in hindsight yet it helps no one. The biggest tool that governments have to control their currency is interest rates. Among the major pairs those that have the highest interest rates tend to have the highest valued currency.
Of course there are other factors that drive forex markets but to say that traders and speculators decide and dictate forex market prices is an uninformed statement. It is the government that sets interest rates, the government that has the most power over the economy, definitely not the traders! People in New Zealand who don't follow the markets and worldwide interest rates no doubt see the historically low base rate in New Zealand set by the reserve bank, currently 2.5per cent, and therefore wonder how this could lead to a high NZ Dollar? Compare this to 0.25 per cent base rate in the USA and you start to see why our interest rates are 10 times higher than the US! That means that if you move US dollars earning virtually no interest in the bank and exchange them for NZ Dollars, you will be earning significantly more interest on your money. And of course you are moving money to a currency with stable government, no restrictions, etc as discussed above. Without getting too far into an economics discussion which I will leave to the economists themselves, looking at other economic factors between the countries, our economy is also much stronger than the US in many ways. This is all combined and together reflected in a historically high NZDUSD exchange rate.
Like I said earlier, there are many factors that contribute to the high Kiwi dollar but interest rates and the overall economic health are among the biggest contributing factors. New Zealand beats the US on both fronts and interest rates don't look likely to change significantly in the near term. Traders and speculators take positions to profit from the direction they think is most likely to occur. They themselves do not dictate the prices; they are just participants in the market. Using a hypothetical example, if the Reserve Bank cut rates by 1 per cent in a sudden move tomorrow, the NZ Dollar would plummet in an instant literally in seconds our dollar would be worth much less. Equally, if the US Federal Reserve were to raise rates by 1 per cent, the same thing would happen. Note that it is the governments of New Zealand and the USA who get to make those moves and influence the exchange rate. The trader does not set the interest rate and all the traders who are currently long (i.e. they have bought NZDUSD) would lose a lot of money in such an instance so much for the traders setting the price!
Anyway, there is a lot more to say but I am running out of words yet again. I will continue to discuss forex in the coming months, breaking occasionally to discuss something topical that is happening in the markets. Watch this space!

Nick McDonald heads up www.tradewithprecision.com a global company teaching everyday people how to become a trader in the world's financial markets.