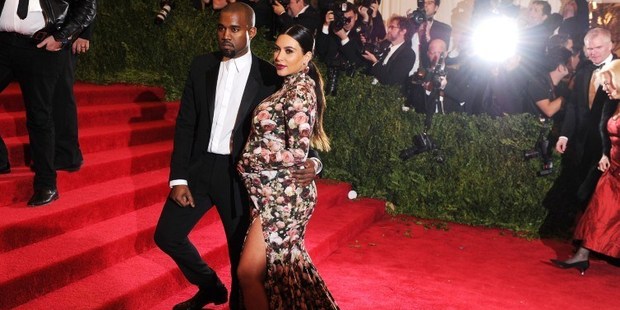 There's gathering evidence that society at large has an obsession with the inner workings of women's wombs. The pregnancies of the Duchess of Cambridge and Kim Kardashian have been minutely reported in the media - and, locally, every woman who's ever appeared on the telly does a photo shoot (accompanied by breathless copy) for a weekly magazine when she becomes a) pregnant and b) a mother.
This subject is explored in Does Daniel Radcliffe want children? Makes a change for a man to be asked.
"The media is obsessed with whether or not celebrities (usually female ones) are going to have children," it claims. "The message is clear: no matter how successful a woman is in her chosen profession, her ultimate purpose is to be a mother - and any deviation from this biological destiny is fascinating enough to be pored over endlessly." And, furthermore, "female celebrities are seldom spared being questioned about their fertility."
The piece says that journalists frequently ask their well-known female subjects about whether they plan to have children. "Female celebrities without children (Kylie Minogue, Cameron Diaz and Jennifer Aniston among them) are subjected to are-they-aren't-they pregnancy stories," says The Telegraph. Evidently Oprah Winfrey and Helen Mirren are often quizzed about their childfree status. But some celebrities, specifically Julianne Moore and Zooey Deschanel, are fighting back and questioning this overzealous concern for what might or might not being going on in the privacy of famous people's uteri.
This interest in breeding habits isn't confined to celebrities. The ordinary woman in the street is frequently subjected to questions from family, friends, acquaintances and even strangers about when she plans to have children or whether she plans to have more children.
The fact that it's bad manners to ask such very personal questions escapes many people.
Some of the reader comments on The Guardian piece made a compelling case for not enquiring about such matters. They include:
* It is "the height of insensitivity to ask a child free woman if she wants children - you don't know she's not desperately trying to have them."
* "You might as well be saying: 'So, are you childless by choice? Or just infertile?"
* "[P]eople need to mind their own goddamned business, especially with issues of fertility and child-production."
* "I didn't have the energy to lie, so just told them that we'd recently had our third miscarriage. That stopped the conversation dead."
* "[W]omen should not have to continually defend their reproductive choices."
* "'Do you want children?' is right up there with 'What's your favourite colour?' The fault here lies not with the interviewee ... but with the interviewer. It's not casual sexism, it's shit journalism."
In short, being inquisitive and asking a woman when she's going to have children is extremely bad form and likely to cause offence. So is asking a woman whether she's going to have more children. It's really nobody else's business.
Similarly, it's never a good idea to ask a woman when her baby is due. This can be especially awkward if you've misjudged the situation. If what you've interpreted as a fecund belly is in fact her regular body shape then you've essentially just called this woman fat which is asking for trouble. The other response to that question you never want to hear is: "Actually, I had the baby two weeks ago". That's guaranteed to kill the conversation.
Is the media obsessed with pregnancy? Is it a society-wide preoccupation? Have you been asked when you're going to have children - or when you're going to have more children? What was your response? Is it mainly women at the receiving end of this?