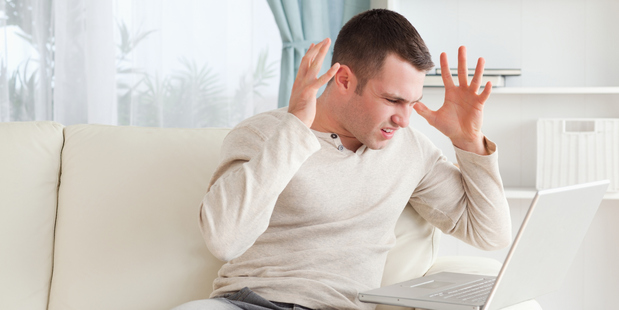 Have you ever bid "too much" for something on Trade Me? You're not alone.
Trade Me can be a great source of bargains and unique items that you couldn't buy anywhere else. You don't always get a bargain, however, especially if you let your adrenalin get the better of you.
The problem is, we're not rational beings. We can set an auto bid on any auction, yet we can't help but look and once that maximum price is exceeded we keep bidding.
When you place bids on auctions you develop a sense of ownership over the item. You believe you've got that $450 bicycle for $150.
Next thing, someone else bids and steals your bike from you. Incensed, you seek to claim your bike back by bidding higher.
Because the bids usually go up in small increments, you may think: "What's another $10 to get my bike back?" As marketing guru Seth Godin says, "In many auctions, the most irrational person wins."
In a master's thesis for AUT, Eathar Abdul-Ghani pointed out that some bidders were compulsive shoppers with an "uncontrollable drive to buy". There are also impulse buyers and collectors who "must have" the item you're bidding on. Both are tough competitors.
Clever traders know how to manipulate buyers. Michael Carney, author of Trade Me Success Secrets, says someone may bid on a $1 reserve auction. Because it's cheap and they have nothing to lose, the perceived value of the widget goes up. The first bidder has sunk time into the auction and keeps bidding because he or she doesn't want to lose that investment.
There are many psychological tricks in a seller's arsenal: a high start or reserve price may be interpreted by bidders as an indication of the quality of the item, and may drive up bids. Often the final price will be influenced by the size of the opening bid, seller ratings, pictures of the product and the day of the week the auction ends.
There are counter-strategies for buyers, says Carney. They include:
• Remember the item you want to buy will come up again.
• Before you bid, decide what the maximum you are prepared to pay for the item is.
• Don't bid until the last 15 minutes of the auction, or you will flag the sale to other bidders.
• You know how much you're prepared to spend when you're rational: enter that amount in the auto-bid field and walk away.
• Don't be one of those buyers who bid more than the buy-now price, which disappears when the reserve price is met.

More deals
• Warm up for winter with new heaters from $1 on Trade Me: Tinyurl.com/Trade Meheaters
• Super-cheap insulation on Trade Me.
• Traffic light from the old Kopu Bridge on Trade Me.
• A $1 delivery on small appliances at Thegoodguys.co.nz.
• Snow sale at Torpedo7.co.nz until Tuesday.