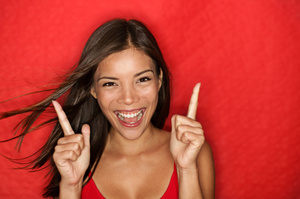 We are building on the life satisfaction wheel that you filled in last week (if you missed it go to positivebalance.co.nz), looking at the 8 key areas of life: career, health, family and friends, partner, money, personal, living space, hobbies, playtime and FUN!
Have a look at the areas in your life that are working well (those that score an 8+) and think about why they are working well for you. It's important to learn from our mistakes, but it's perhaps even more important to learn from our successes.
Finding out what works and why is crucial, as it means we can take our own personal happiness strategies and apply them consciously elsewhere in our life.


Examine the following in your high-scoring areas:
1. Why is this area of your life working so well?
2. What do you believe is driving this success? If it's money perhaps you believe "I love what I do, making money is easy" or if your marriage is a high point, maybe you believe you are SO married to the right person, you absolutely love him/her. If you are fit and happy with your body maybe you love looking after yourself and self-care is a priority.
3. What supporting rituals or habits do you have in this area of your life that support your success? If it's money, perhaps you have a ritual of 24-hour turnaround on clients' requests, or if you are happily married you might have a ritual of weekly date nights. If you are fit and healthy perhaps you have a habit of making a green smoothie daily. There will be a number of positive rituals you have in each area (many may just feel like normal habits) that are supporting the success and happiness you have in these areas of your life. Notice that these rituals and habits are born of and sit upon the beliefs you uncovered in the previous question. They will be in alignment with them.
For example, if you believe you are married to the right person, you absolutely love him/her so therefore plan weekly date nights - it's in total alignment that spending time together is the right thing to be doing.
4. What have you learned about yourself where life is working well that you can apply to other areas? What are you great at? Maybe you can see that you are disciplined in saving money as you have high satisfaction in the money area.
Perhaps the health area of your life is low because you believe you have no willpower to get to the gym. But you actually DO have willpower as you demonstrate it without struggle with your finances. Think about how you can draw on this to improve other areas of life.


Action step
I have created a worksheet to help you get really clear on what is working for you and why. Download it at positivebalance.co.nz and start learning from your successes. It's one of the most powerful things you can do.


Louise Thompson is a life coach, yoga teacher and corporate escapee. For more from Louise, visit positivebalance.co.nz