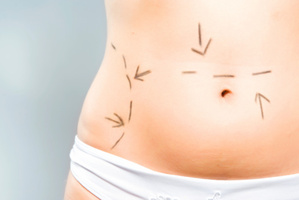 Sometimes something comes along that's so completely without value it's hard to even know what to say. Like a PUBLIC SERVICE Danish chat show in which naked women stand motionless in front of two male judges who proceed to critique their bodies.
Thomas Blachman, the creator of the show - and a Danish X-Factor judge - says this will open a debate about men's views of women's bodies without having to be 'politically correct'. Which is a bit like screaming racist slurs on the street then muttering you were just trying to open the channels of multicultural discussion.
From Blachman's frothing, nonsense-filled mouth: "The female body thirsts for words. The words of a man. And they went for it"
And: "I want to revise women's views of men's views of women." (Or: "I'm a misogynist narcissist posing as a discussion of a misogynist narcissist dressed as a misogynist narcissist.")
So far, comments on the women's bodies include: "How's that pussy working out for you?" and "Very animated nipples."
Obviously the show has been criticised, both locally and internationally - the world does have some pockets of sanity after all. But Blachman, who's now holed up in his New York penthouse, can't quite get his head around why he's not being hailed as the mastermind he so clearly isn't:
"Ungratefulness is the only thing that can really wear down the few geniuses who reside in our country. Remember, I am giving you something that you have never seen before. Don't bite the hand that feeds you."
Preemptive bit: Obviously there are women willing to take part in the show -- and blah blah blah it couldn't have even gone ahead without them, THOSE VAIN LADIES, etc etc etc.
But that's half the problem, isn't it? We live in a world in which men's validation of the female form holds such weight, women are compelled to participate in the resultant absurdities.
P.s. Here is Blachman.
Follow Rebecca on Twitter