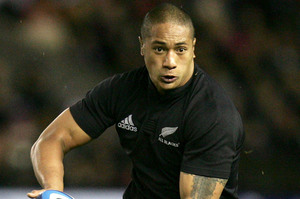 There used to be a bit of gut feel applied when it came to selecting All Black squads. Instinct was a valid tool for a selector - but not now.
These days the process is more involved, the level of research fantastically detailed. The most significant shift is that selectors now see players as icebergs, knowing they can't be sure what they are dealing with until they have a gauge on what is going on beneath the surface.
Strength of character, temperament, maturity, composure and hunger are the qualities the current selectors need to see not just on the field, but off it as well.
The All Blacks have learned they can't dismiss the importance of the person or distinguish the player from the person as separate entities. Test football is a demanding business and plenty of players with supreme talent have come unstuck in the international arena.
It's easy to be fooled. It's not been uncommon for a player to deliver consistent Super Rugby form, look the part and win selection.
But what gets discovered only too late is that some players suffer from a lack of mental fortitude or an immaturity that prevents them from doing the preparation or being suitably focused to get by at the higher level.
Some simply freeze on the big stage - they can't cope mentally with the pressure, the build-up, the scrutiny. All of these are significantly more intense at test level.
Look back through the past decade and there have been a handful of players who were consistently the top performer in their position in Super Rugby, but never first choice All Blacks.
Former Crusaders No 8 Mose Tuiali'i is one who springs immediately to mind. So, too, do Casey Laulala and Rico Gear. Rudi Wulf and Anthony Tuitavake were storming players for the Blues but didn't nail their opportunity with the All Blacks. Lelia Masaga is another who tears up Super Rugby but looked lost at test level, while probably no one did more to highlight the difficulties some can have bridging the gap than Isaia Toeava. He was, between 2008 and 2011, the best New Zealand back in Super Rugby, yet he never fulfilled his international potential.
Naturally shy and reserved, the big stage spooked him despite his quite obviously brilliant skill-set.
All Black coach Steve Hansen has been around since 2004 - he's seen all this and learned the dangers of not knowing the man as much as the player. This explains why he's seemingly obsessed with picking experienced players. Hansen knows the likes of Andrew Hore, Ma'a Nonu, Israel Dagg and Tony Woodcock have the character required to play at the top level.
That immediately puts them in a select group and affords them some leniency about their lack of convincing form to date.
But it doesn't offer them long-term certainty or guarantees about their All Black futures. As Hansen said this week, previous exploits in the test arena are a good guide for selectors. But no one can live off their past indefinitely - experience got some players into the wider squad but only form will keep them there.
That equation is effectively reversed for the 10 newcomers in the wider training squad - by and large form has got them this far; now their ability to handle the experience and stay composed will keep them there.
And unlike even five years ago, the evaluation of the character of the new players has already been extensive. Hansen will have found out from New Zealand under-20 coach Chris Boyd that Steven Luatua, when he played for that side in 2011, was a rock. His ethics, his preparation, his ability to get the best out of himself every game were what impressed most.
Hansen will also have learned from John Kirwan that Frank Halai, despite his chronic lack of experience in the 15-man game, is one of the fastest learners the Blues coach has encountered.
"We only have to tell him things once," said Kirwan of Halai.
Ben Afeaki will have been recognised for his intelligence as much as for his mobility and TJ Perenara is similar to many of his 2011 under-20 peers in that he has a remarkable grasp on what it means to be a professional player.
Icebergs, the players may now be - but it would be a surprise if any of them end up damaging the All Blacks.