In a long tradition of dud products, marketers of what was hailed as a world first for keeping milk fresh must face the fact that nobody likes it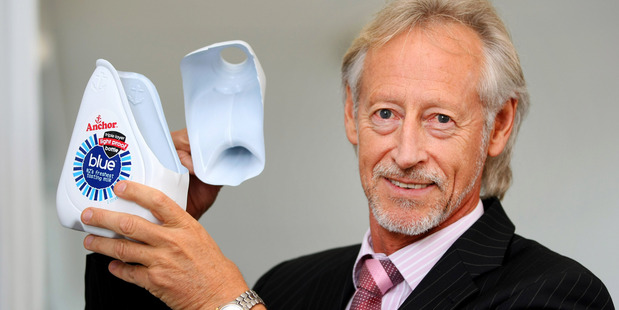 Certain people in the marketing division of our most successful exporter, Fonterra, must be having sleepless nights at the moment. They thought a light-proof milk bottle would be a hit. They called the innovation a "world first" that would keep milk fresher and make it last longer.
The container has been on the market for two months now and unless its promoters are on another planet they will know it is bombing.
The white plastic container looks like those for petrochemicals, an impression not dispelled when you take the top off and look inside, which is now the only way to tell how much is left. In the dark interior the milk appears blue or grey, and naturally there are those who insist it does not taste as it should.
Simply, people hate it. The marketers might console themselves that it is still early days and people often hate change, particularly a change in their morning routine. Nobody gave the milk bottle a thought as they pulled it from the fridge and poured a little over their porridge or cereal.
Now they look askance at the thing and wonder whose idea was this?
It is, of course, only a milk bottle; it is not going to make anyone stop drinking milk. But that only makes it worse; consumers know they will have to accept the container if Fonterra decides to persevere with it. Milk is not a hotly competitive product like a soft drink or a car. It is not the Edsel.
But it bears some comparisons with the Ford Motor Company's famous miscalculation that made Edsel a byword for a marketing bomb. Named after a son of the company's founder, the Edsel was launched with the usual fanfare in 1957.
The public had been led to expect an exciting new design but when it appeared it had similar lines to other cars of its time, without quite their style. Its distinctive front feature became known as a "toilet seat grille". After an initial good run, sales plummeted and Ford took the Edsel out of production in 1959, having lost US$2.7 trillion ($3.33 trillion) in today's terms.
Investment in new designs is usually expensive. Fonterra hasn't said what it paid for its Edsel. It might have entertained hope that the triple-layer, light-proof container would add value to the product, enabling the design and marketing outlay to be recovered in price increases, especially to cafeterias and other commercial users. If so, it was dreaming.
Or it might have hoped to assuage criticism of existing milk prices by offering a product that stays fresh for longer. That sort of claim succeeds only in focus group market research. In truth, milk is probably not something people want to last for very long. "Fresh", we hope, means no more than 24 hours since it left the cow.
Light-proof containers might make milk more drinkable in primary schools where the company is providing it free, but they are unlikely to win the hearts of household consumers. If Fonterra cares about the country's reception of its product it will have to withdraw this container sooner or later.
It would not be the first successful manufacturer to design and market an expensive lemon. If it's any consolation, the Edsel became a collector's item.