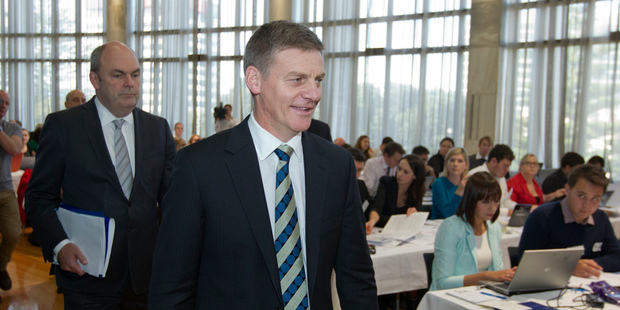 Too conservative, too radical, too neo-liberal, too austere, too cautious - whatever your preferred flavour of discontent you can't accuse Bill English of not setting a course and sticking to it.
That - if you set your mind back to the precarious state of the world in 2009 - is something that he deserves to be commended for.
With the exception of proposed ACC levy cuts this has not been a Budget of surprises. In fact, lack of surprise has been an ongoing feature of the English budget show.
In the years following the global financial crisis one of the few certainties has been that uncertainty gets punished. New Zealand, as evidenced by the ongoing strength of the dollar, is globally recognised as a haven of stability.
There is a price to pay for this steady-as-she-goes approach. No one is pretending there aren't imbalances in the economy.
Low interest rates are over-stimulating house prices in Auckland, the high dollar is squeezing export manufacturing and life is a real struggle for those families hit by redundancy. The cracks in the plan are starting to show.
The Government has this year made tentative steps towards addressing the issues. Not enough to appease critics but enough to suggest it has more up its sleeve. English has timed his run well.
Provided the economy continues its slow recovery, led by strong dairy exports and a resurgence of the capital market, then the Government will have the scope to start dangling carrots to middle New Zealand again - right on cue for the next election.
It remains to be seen whether that means more tax cuts or more social spending to target those for whom the trickle down never trickles. Perhaps a bit of both.