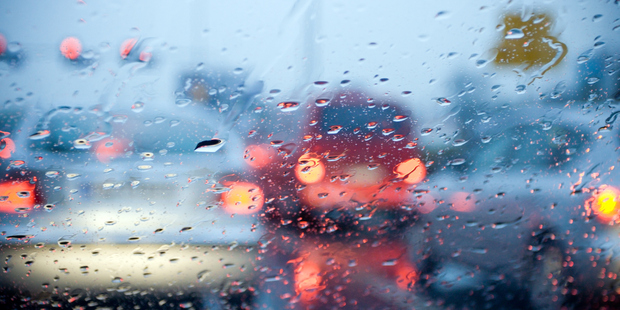 Weather, that great Kiwi conversation piece, got me thinking this week, as the second car launch in just a few days took place among what can only truly be described as utterly crap weather.
Monday saw a group of motoring writers let loose at Hampton Downs in the new Mini Paceman - quite pleasant as there wasn't much in the way of traffic.
Wednesday's Honda Accord launch, in contrast, kicked off in Auckland's CBD before heading for the country. It confirmed (yet again) what many of us already knew - a lot of people with little or no driving ability choose torrential rain as the time to hone their skills.
Firstly, please pass on our thanks to any of these people you know (obviously not Driven readers), and secondly, let them know that a grey/white/silver/cream/black car is quite invisible in near-dark storm conditions. The simple act of putting headlights on warns other motorists that high level stupidity is possibly approaching at 100km/h and gives us all time to prepare for the huge lane change, industrial strength braking for no apparent reason or - the most common - the move into a space that was previously reserved for safe following distance to compensate for wet roads and dangerous conditions.
Bad motorists aren't the only ones that thrive with a bit of rain - if it didn't make the lawn come back to life and the silverbeet grow, it'd be worth banning it entirely. The unfortunate spin-offs of bad weather include cyclists with no lights, miserable-looking joggers clad entirely in black like unusually active goths and the bane of any inner-city motorists - bus drivers even more aggressive and intolerant than usual because their rolling offices smell like a wet dog that's been rolling in an ashtray.
What other nightmares are you expecting to contend with on our roads this coming winter?