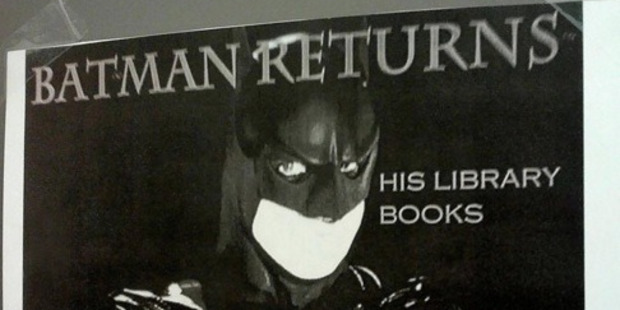 Dog owner makes fool of concerned citizen
"A few years ago I parked in a nice cool underground carpark. I had my two dogs in the back of the car. I let the windows down a little, locked my car and said to the dogs (as I do) 'be good kids, I won't be long'. A woman accosted me and started shouting about leaving my children in the car. I couldn't get a word in, so I grabbed her hand and led her back to my car and pointed to the 'kids'. I waltzed off, leaving her gobsmacked."
Crust-free bread only good for the birds
"A friend had a flatmate who, like her, liked unsliced bread," writes Anna. "But the flatmate liked the crusts so much that she would cut them off for herself, not only from both ends (which was annoying enough) but from all four sides, leaving the soft inside bit. This was impossible to use, of course, as it couldn't be cut without squashing it. There were some happy birds at that house."
Work horse may be a misnomer
Lazy horse? New research suggests that the humble horse might not be quite such a willing worker as it often appears. A scientific study titled Are Horses Lazy? has found strong evidence which indicates the answer is yes - or at least that they have little appetite for such research. The study, in the latest edition of the Journal of Veterinary Behaviour, involved horses being given the option of a short or long period of exercise ... Before the tests, the owners or handlers had been asked to rate whether they considered their animal lazy or energetic, on a scale of one to five. But the results showed that this had little impact on their preferences. (Source: Telegraph.co.uk)
You or yous? It depends on how many of yous I's talking to
Sue Abbott explains the reason many Maori say "yous". "In Maori it matters whether the 'you' being referred to is a single person or more than one. Maori has a word for you (singular), a word for you (two people), and a word for you (more than two people). When I hear people speaking Maori who have a history of generations of being monolingual English speakers making grammatical errors because of the grammatical differences between Maori and English, I don't stress about it, but focus on the message of their communication. If 'yous' embarrasses you stop watching X Factor or listening to anything with Maori people speaking because there is a high probability they may say 'yous'."
Strange: A pizza vending machine...
Sometimes technology is silly: Twitter App lets you know when your baby has peeed...
Video: Build a natural swimming pool...
Video: Ordinary guy uses the gym treadmill to bust some dance moves. Nice...
* Got a Sideswipe? Send your pictures, links and anecdotes to Ana here.