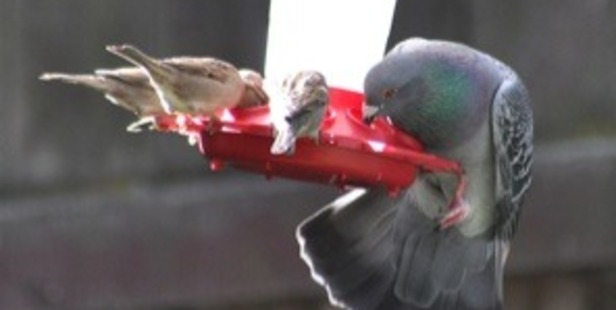 Docs love Crocs because they drain and never stain
Doctors, who helped propel Crocs to record first-quarter sales of $311.7 million, aren't wearing the colourful clogs because they are comfortable to stand in for hours. Mainly, they are wearing them because the Croslite material used is resistant to stains from bodily fluids. One doctor told of a trauma patient who required a chest tube - a clear plastic tube inserted between the ribs to drain the blood and the air from the wound - and in putting it in, the tube drained into one Croc and filled it with blood. "So I just went to the men's room and washed it out and dried it with paper towels, and it was good to go." (Source: Buzzfeed.com)
Hospital sick of woman using ambulances for free ride
Police say Audrey Ferguson, aged 51, from South Carolina has called for an ambulance at least 100 times in the last seven years just to get a free ride into town.
"She'll have a vague medical complaint, for instance abdominal pain ... We transport her to hospital and before we can get our paperwork completed she's signed out and gone on to do other things," said an ambulance spokesperson. She didn't have a car and her medical insurance paid for it. Each ambulance trip costs $425, plus mileage. Taxpayers foot the rest of the bill of more than $400,000.
Return to sender - again and again and again
A reader was receiving mail for a male who'd never lived at the address and smelled a rat ... Rightly so, said another reader ... "I've had repeated mail for someone who had never lived at my place, and I kept returning it. Eventually I got a letter "to the resident" that I opened and it turned out to be from BayCorp. Most of the letters I had sent back had been from them - so I suspect someone who intended to default had just used a false address."
Warning for spoon lickers
A reader writes: "The warning on a 5kg bag of flour - 'It is recommended that this flour is only consumed when cooked' - may have stemmed from 2009 when The New Zealand Food Safety Authority warned against licking the spoon or mixing bowl after an outbreak of salmonellosis was linked to some brands of flour."
Environment: Oslo's problems of not enough rubbish...
A reader writes: "I pretty much gave up on the human race after Jersey Shore and planking. Then along came Gangnam Style, The GC and Harlem Shake. But 21st century Western civilisation has surely reached a new low with animal-themed onesies for adults. And this isn't a costume rental company, it's a fashion website."
Married couple separated by cemetery walls: In 1842 a twenty-two year old Catholic woman of nobility married a colonel in the Dutch Cavalry. He was not of nobility and was Protestant as well. That must have been the scandal of the century in Roermont, in the Netherlands. The marriage had lasted almost forty years, when the colonel died. Eight years later his wife passed away also. She had refused to be laid to rest in the family's large tomb and, instead, had ordered the monument that you can still see today. She lies on one side of the wall, he on the other...
Video: The new Evian Baby & me ad uses the same formula as the Rollerbabies rocking out to Rapper's Delight (which still holds the Guinness World Record for the most viewed online ad) is never going to be easy street...What do you think?
* Got a Sideswipe? Send your pictures, links and anecdotes to Ana here.