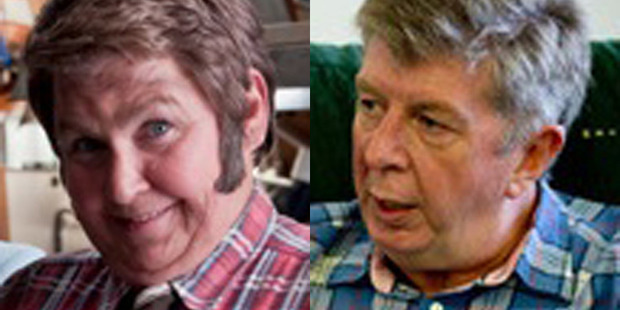 Sensible advice is lost in translation
Ian and Pam Young were intrigued to see this in a users' manual downloaded for a new fridge: "Install the refrigerator on the solid and level floor. Installing it on the unstable place may cause death by falling down the refrigerator when opening or closing the door." Makes one wonder if it's even safe to open it.
A gem of an idea turns to ...
The Tampa Woman's Club in Florida held a fundraising event in which 400 flutes of champagne each held a gem. All but one were cubic zirconiums, and one lucky participant was to get a US$5000 ($5890) diamond. However, when the champagne was gone, the real diamond could not be found. Then, an elderly woman came forward and said she accidentally swallowed what was in her flute. "I thought someone will win this and I won't have to tell them," Miriam explained. Miriam immediately went to a hospital only to find out diamonds don't show up on x-ray. The very next day, Miriam went in for a routine colonoscopy and told the doctor to "be on the lookout for it in case".
Her doctor ended up finding the elusive diamond. (Via: Fark.com)
Price hike to lick the queues
A German icecream parlour has put up its prices in an attempt to deter customers. Owner Niko Robert has been inundated with trade since he reopened Hokey Pokey in March after the winter break, but the influx of customers has caused queues of up to 50m outside the shop, drawing complaints from neighbouring vendors. Robert is worried he could be shut down if the crowds continue, and has hiked his prices in the hope that business will calm down. The price of his icecream has risen from $1.80 to nearly $3 a scoop. Robert says his main priority is to reduce business to an acceptable level to ensure that the shop is able to stay open,"not to make as much money as possible here". (Source: Digital Spy)
Word nerd: A list of British words not widely used in the United States...
Video: Mad Men into with dogs...
Late of Blenheim: Would love to know the story behind the sentiment expressed in this death notice...
Picture this: Tomato head...
Video: What happens when you pay two monkeys unequally? Watch what happens.
(This was an excerpt from the TED Talk: "Frans de Waal: Moral behavior in animals." Watch the whole talk here.
* Got a Sideswipe? Send your pictures, links and anecdotes to Ana here.