Broadcaster tipped to be aiming beyond Parliament at events such as press conferences and academic seminars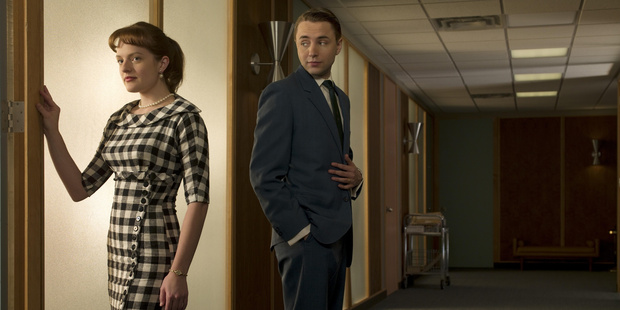 Radio New Zealand is looking at going to video again.
The public broadcaster is working on a proposal to turn Parliament Television - broadcast on Sky and Freeview - into a Kiwi state-owned version of America's C-span.
RNZ chairman Richard Griffin confirmed it was working on a proposal to take the contract for Parliament TV away from the transmission company Kordia.
Griffin would not spell out the scope of RNZ's plan.
But a source said that it was looking at a New Zealand version of C-span - the not for profit cable channel used to broadcast political discourse.
It would look beyond broadcasts of Parliament and into public events such as press conferences or even academic seminars.
The request for proposal process from the Clerk of the House is part of its six-year review and submissions have to be made by May 15.
RNZ is working on ways to utilise the down time on Parliament TV.
Expanding coverage beyond sitting days would be relatively cheap compared to commercial television and a C-span style would also fit RNZ's role as the country's dominant public broadcaster, along with Maori TV. But it would still cost more to produce than it does currently, and given National's antipathy to RNZ it may have a battle securing Government support.
Griffin said RNZ had not raised the issue on how any extended services would be funded.
RNZ broadcasts Parliament on radio on the AM network. Taking over Parliament TV would require the support of a Wellington-based production firm.
Parliament TV coverage is contracted to the the state-owned transmission company Kordia, which uses automated cameras triggered by MPs standing to speak.
Sweeper
Griffin and the RNZ board have tried before to give themselves a new raison d'etre while meeting demand for public service television.
RNZ worked with commercial TV producer John Barnett to televise radio shows like Morning Report - an idea that this column dubbed "Radio With Pictures" - although it never eventuated.
That idea was unpopular with RNZ chief executive Peter Cavanagh, and an RNZ source understood Cavanagh is none too keen on this latest plan either.
But a source said the board was pressing ahead with the Parliament TV idea, and that indicated it was advanced with plans to replace Cavanagh. He has indicated he will leave at the end of the year.
Wheelie
Motorcycle racing enthusiasts are telling Sky TV to get on their bike in the latest case of brinksmanship with the sport's rights owner.
Sky has been playing a game of chicken with the Italian company which owns the rights to the MotoGP 2013 series, and missed out on the series because it would not increase its bid.
As a result New Zealand fans have missed out on the first part of the series.
Motorcycling New Zealand president Jim Tuckerman estimated that maybe 400 fans of motorbike racing were upset with Sky's stance, having paid for the Sky sports package largely for its limited coverage of bike racing.
But he understood the commercial logic of Sky which had a limited amount of money to please a minority sport.
Sky chief executive John Fellet says that is the argument - that each sport has to pay its way.
Sky's brinksmanship over sports rights came to the fore recently when the pay TV company held out against the NRL rather than meet demands accepted in Aussie to double the price paid.
It negotiated well but as Sky's growth slows - and without competition - these games of bluff show how consumers who shell out big money for their favourite sports have no guarantee that they won't be losers in a game of chicken.
Warming up
I'm warming to 3rd Degree and its new tack on current affairs, but the double act of Duncan Garner and Guyon Espiner just doesn't work for me. They are supposedly great mates, but great mates don't sound like they read from scripts.
The double act interviews have sometimes unintentionally looked more like bullying than searching for facts.
Espiner could surely be used to better effect elsewhere on TV3.
The obvious place is as a replacement for John Campbell when he is off work - rather than the rag tag team of stand-ins.
He would be a great counter to those who don't warm to Campbell's style. But in my opinion Campbell would likely resist that.
Going girlie
The cult TV series Mad Men has returned for Sky TV Soho subscribers with Don Driver's protege Peggy Olson on a high with her woman's-eye-view being recognised by clients and bosses alike.
The ad-land series is set 45 years ago in New York. But Chalis - a small modern-day Auckland-based marketing agency focused on advertising to women - says many advertising agencies are still dominated by men and many don't know how to talk to women.
Chalis creative director Christine Ivers says some of the issues still ring true 50 years later.
Creative departments are dominated by men that do not know how to talk to female consumers, she says.
Ivers - who runs Chalis with Julie Stratton - acknowledges a lot of advertising is aimed at women.
Women traditionally hold sway with household budgets and have a big say in fast-moving consumer goods at supermarkets. But they were not being addressed well in some advertising categories.
"Technology and finance, and especially cars, are worst," she says.
One mortgage company ad recently suggested people could spend the money they save on the mortgage to buy more shoes, Ivers says.
"Some male creatives just do not get communicating with women, a lot of us are quite offended by it," she says.
Female-focused marketing was widely debated in the United States, where just 3 per cent of creative directors were women. It was also rare in New Zealand.
"I know there are a lot of very talented creative people working in agencies [but] it is a very blokey, aggressive environment."
Nowadays there can be a 50-50 male to female balance as people join creative departments but women start to filter out fast, says Ivers, who has worked on creative teams with ad agencies Saatchi & Saatchi, DDB and J Walter Thompson.
The atmosphere had changed from the male-dominated days of Mad Men.
"But there is scarily still some stuff like that going on," Ivers says.
"You have to be tough to get through."
They launched their speciality in advertising to women two years ago.
According to Ivers, many marketers believed that by meeting women's expectations in communications they would turn off men, but it was more the case that women were more discerning and intuitive at detecting phoniness.
A classic fault was "turning it pink" or "going girlie", filling ads aimed at women consumers with frills and butterflies.
Another potential problem was advertising agencies viewing trying to illicit an emotional response as being the effective way to reach women.
Advertising veteran Roger MacDonnell agrees that women had a minority role in most creative departments of ad agencies for a long time.
But he believes that good male creatives used research on women consumers which affect how they communicated to them.