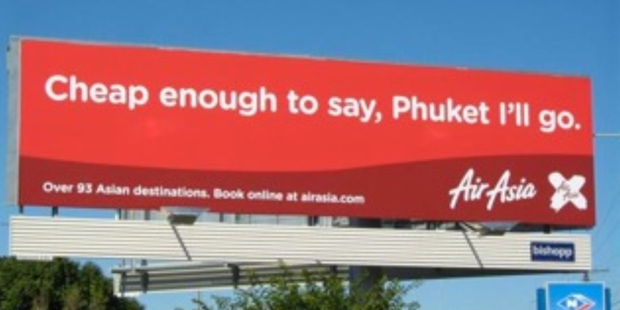 Masters champ already taken
Producers of long-running reality TV show The Bachelor revealed that they wanted to recruit this year's Masters golf champion, Aussie Adam Scott, as next season's star. "So ... Adam Scott as the next #Bachelor?" Bachelor producer Robert Mills tweeted after Scott's win. Unfortunately for the producers, Scott has a girlfriend. (Source: Vanity Fair)
Deneuve brings designers to heel
French actress Catherine Deneuve said mid-heels are much more alluring than high-heels, and blamed "twisted" designers for the modern obsession with 12cm heels that are impossible to walk in. She said she deliberately chose heels "that weren't too high" for her portrayal of Severine Serizy, a bourgeois housewife who turns to prostitution in Luis Bunuel's 1967 film Belle de Jour. (Source: Nag on the Lake)
Typo proves rather costly
A missing 'P' cost one sloppy eBay seller more than half-a-million on the 150-year-old beer he was auctioning. Few collectors knew a bottle of Allsopp's Arctic Ale was up for bid, because it was listed as a bottle of Allsop's Arctic Ale. One eagle-eyed bidder hit a payday of Antiques Roadshow proportions when he came across the rare booze, purchased it for $304, then immediately re-sold it for $503,300. (Source: Mental Floss)
Great name games
1. "One was a photographer, the other a reporter," writes Tony. "They had independently booked tickets for the same showing of Richard III (the Laurence Olivier version) at a cinema in Queen St. They turned up together and told the bloke at the counter they had booked tickets. 'Names?' he said. 'I'm Hamlet,' said the photographer, and pointing to the reporter added 'and he's Macbeth.' 'Bugger off,' said the bloke behind the counter. I think they had to produce driver's licences to prove they weren't being smart-arses."
2. "As an office 'temp' I was assigned to holding the position of receptionist/secretary for Mr Bee until a permanent lady was appointed. The successful candidate was a Mrs Honey."
3. Back in the 1960s in a town called Ashhurst, the Anglican and Methodist ministers were named Reverend Peach and Reverend Orchard. The local lads, when they got together, used to say "Let us spray".
Tech: In Iceland (an island nation with a population of Christchurch) there is a app to make sure you're not sleeping with your relatives...
Good read: The most intense job interview ever.
Picture this: Resignation via baked goods...
Video: The Internet: A Warning From History...
* Got a Sideswipe? Send your pictures, links and anecdotes to Ana here.