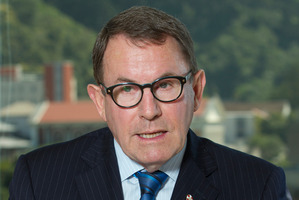 Astute political commentator Matthew Hooton, an unabashed National Party supporter for some time now, despite the polls, has all but written off National's chances of winning the next election. I've expressed similar opinions hitherto in this column.
This points up the vagaries of the MMP system, a process with pluses and minuses. Its main benefit is that it allows meaningful representation of strongly supported but still minority views, previously submerged under the first-past-the-post system.
Prior to MMP, Labour and National had left and right wing factions, each having a sizeable subscription within each party. But with the exception of the Lange Government, once in office, driven by a don't-rock-the-boat primary concern of staying in office, they allowed these extremes to neutralise one another and stuck to safe, middle of the road paths. Understandably this frustrated the factions, but now under MMP, a Greenie can vote for the Greens, a Maori activist for the Maori Party and a libertarian for Act.
Or one could before a true libertarian, namely former leader Rodney Hide, was foolishly rolled and replaced by John Banks, a social conservative without an ounce of libertarian sentiment.
Banks' political views are mainstream conservative, hardly mine although nevertheless legitimate. But they have no place in a libertarian movement, thus the party faces oblivion. Doubtless a new party will emerge from the ashes for the support exists.
The negatives cited for MMP were the tail wagging the dog charge plus hamstrung do-nothing governments. History has proven the do-nothing fear groundless, aside from which, the Lange Government excepted, it was always that way anyway. But has the tail wagged the dog?
The answer is sometimes, and at considerable expense, such as the unnecessary creation of the capital-consuming Kiwibank to appease Jim Anderton or the formation of a meaningless Families Department to make Peter Dunne's pretend party seem real.
A strong government would have resisted these demands, after all Dunne, an excellent electorate MP and sound minister, ain't going anywhere. He's the town bike of politics, available to anyone for the price of a ministerial limousine then up goes his skirt, down drop his pants and he's all yours. Shades of Tim Shadbolt who was upfront about his motives with his ditty, "I'll go anywhere, so long as I'm the mayor".
One disastrous consequence of MMP is the usually single-term presence in Parliament of some unbelievably screaming no-hopers with nothing to offer and no business living off the public purse.
But here's the interesting point. History shows that minority parties entering into coalitions with major parties are decimated at the next election. One can only speculate why. Consider the Liberal Democrats in Britain today, or here, New Zealand First, Dunne's United Party, Act, Jim Anderton's now non-existent party and facing possible oblivion, the Maori Party. All have jumped into bed as part of governments, only to be hammered in the next election.
The argument of better to be inside the tent plainly doesn't wash with supporters who perhaps view such coalitions as tainted sell-outs motivated by the baubles of office attraction.
The odd man out is the Greens. To date they've resisted the ministerial limousines, first class foreign travel and ministerial salaries. Perhaps as a result, they've steadfastly grown in polling support. The assumption is they will be a key component of a Labour government next year.
But will they succumb to the allure of office and move inside the Cabinet tent? My pick is no, for should they, as stated, history says such an action will destroy them.
They seem conscious of Oliver Goldsmith's classic The Vicar of Wakefield, which although written 250 years ago, recounts hard political realities about relationships between unequal parties, indeed it's the salient theme of the novel.
A fable in it tells of two friends; one a giant, the other a dwarf, who set out seeking trouble. First they fought two Saracens, next three satyrs who had kidnapped a blonde and finally a band of robbers. "My little hero, this is glorious sport, let us get one victory more," joyfully declared the giant, who had slain all their foes, bore not a mark and had secured the blond.
But the dwarf, blondeless, now minus a leg, an arm and an eye and thus ruefully aware of the vastly different personal outcomes arising from their supposedly winning coalition, wisely ended the adventuring. It's a fitting parable for contemporary coalition governments.
So it's my suspicion that a Shearer victory will see a minority government with the Greens, the only meaningful third party, perhaps with circa 20 MPs, staying outside the tent but backing the government on supply, solely with their survival in mind.
If so, one can doff one's hat to them for their sincerity in forgoing the difficult-to-resist indulgences of office.
Time will tell.