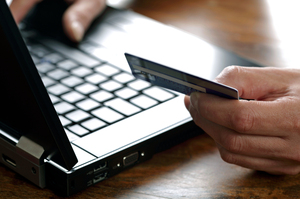 Fans of John Grisham will be familiar with get-rich-quick lawyers filing billion-dollar lawsuits against wealthy villains. It makes for a good David-against-Goliath narrative with a satisfying denouement.
Real-life litigation is less dramatic but we have seen a flash of the Grisham magic this week with Australian litigation funders backing a class action suit against everyone's favourite nemesis, the greedy banks.
The idea is flawed but may still prove successful.
The lawsuit claims bankers are profiteering by overcharging customers for bouncing cheques and overdrawing their bank accounts; the so-called default fees.
The most obvious example is the $25 banks charge when you bounce a cheque or automatic payment. There are similar charges if your account falls below an agreed limit.
Bouncing cheques is a rare offence these days but failing automatic payments and unpaid direct debits are as common as seagulls.
The guilty are a plague on the wider commercial community and I am pleased they get stung.
It should force them to think twice about the imposition their financial mismanagement places on the rest of us.
We contract with banks that must compete in an open market. They outline their fees and charges. If you do not like the cost of bouncing an automatic payment then do not set one up.
Keep your money under the mattress and spend your day wandering around paying your creditors in cash.
The problem for the banks is that the Consumer Contracts and Consumer Finance Act, a woolly piece of socialist legislation bequeathed to us by Aunty Helen, outlines that a default fee can only recover the costs incurred by the bank; or any loss suffered by it as a result of the default.
But it also says that the court can consider if the fee meets "reasonable standards of commercial practice".
The Commerce Commission, in its commentary on the matter, writes that a bank cannot use a default fee to make a profit or to impose a penalty.
I think the commission is over-reaching. Imposing a penalty on behaviour that causes you an inconvenience meets my definition of a reasonable standard of commercial practice.
Most lenders impose default interest rates for late payers and a prompt-payment-discount is really a fine for the tardy.
Andrew Hooker, the lawyer leading the charge in New Zealand, has claimed that the default fees being charged are too high and therefore are illegal.
If he can show that charging $25 is a penalty and the banks are making a profit, he may be right, but he must also show that such behaviour is unreasonable.
It costs nothing for the financially imprudent to sign up to the class action and, if successful, they stand to get some money back.
The banks will increase their charges for the rest of us who can manage our affairs so they can continue to process bounced payments by the delinquent at no charge to them.