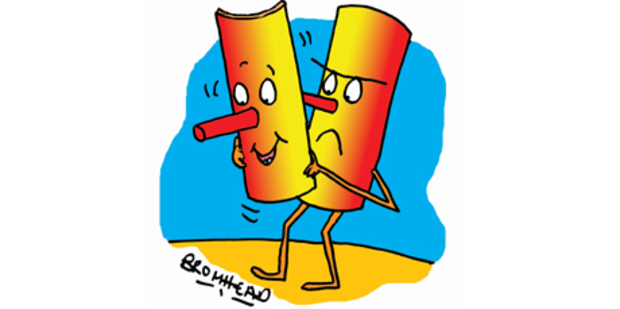 I've been idly creating a list of the things that make me cranky.
This has been triggered by a request to participate in a forthcoming publication about grumpy old men. Should I be flattered or not?
There's a certain paradox grinding away here, because eminent psychologists have concluded that the older you get, the happier you should be.
I discovered this contradiction on yet another recent visit to Stanford University, where there is a department devoted to longevity. I had hoped to meet the founding director, but unfortunately the professor was absent on a lecture tour.
However, over a faculty lunch I was able to question a couple of the senior researchers on why - as a typically cantankerous elderly citizen - I'm not particularly experiencing Stanford's findings: the older you get, the happier you are supposed to be.
Of course, you have to be very careful when addressing American academics on anything to do to with the psyche, because they take everything terribly seriously.
When asked to illustrate my grumpiness, I gave them a perfect example from that very morning - involving communication ineptitude. Trying to track a lost package, I became enmeshed in a series of recorded telephone messages, instructing me to insert the customary serial numbers and credit card information.
After the usual long wait listening to stupefying music, interrupted every few minutes by a zombie-like voice advising that my call was important to them, the system suddenly hung up on me without explanation and I had to start all over again.
"I don't understand why that would make you unhappy?" murmured the puzzled researcher.
His associate solemnly added: "After all, recording tools are in place to resolve your problem more quickly."
It's a complete waste of time debating with Americans on the merits of conducting a dialogue with a robot, who, like the softly spoken Hal in Kubrick's Space Odyssey, can suddenly turn into a two-faced Janus, leaving callers such as myself close to apoplexy.
While still mystified by Stanford's findings on old-age happiness, at least I'm old enough to know when to change the subject.
"I love the salads you serve here at Stanford," I said, enthusiastically.
"Great!" the psychologists both replied, breaking into smiles.
Americans are happiest, I've discovered, when they're reassured that you really are having a nice day in their country.