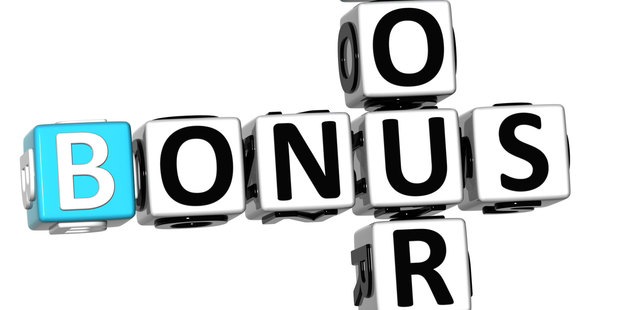 Marketing with bonuses is a strategy that has been around for years and works extremely well. (Yet not a lot of businesses today seem to use bonuses as a strategy.)
My favourite marketing bonuses to use are information products that have valuable ideas that appeal to your target market.
Here's a simple example:
I had a client many years ago who sold an expensive training programme to large hotels.
Essentially he trained the people who took phone enquiries about room rates and availability of conference facilities. And showed them how to improve their conversion rates. So instead of making two sales for every 10 phone enquiries they received they could get three or four sales instead. This added thousands of dollars each month in new profits for each hotel he worked with.
My client needed to meet with the general manager of these hotels to explain his service. We came up with an interesting two page introductory letter that was sent a certain way to these general managers.
We also included an offer of a special report called '9 ways to handle price shoppers and turn them into delighted paying clients' if the hotel general manager would meet with my client and see what he had to offer. My client got dozens of meetings and made over $153,000 of new sales within several months. He also shared with me that a good number of the hotel managers told him that one of the big reasons they met with him was so they could get the free bonus report.
Now this same strategy can be used in many different types of businesses.
If you want to get some new sales for your product or service why not offer an attractive bonus that will appeal to your existing clients?
Let's say you are a beauty therapist and want to get a number of your existing clients to spend money on something you offer. (Let's say it is a $50 Gift Certificate that clients could buy and give as a gift to a friend or colleague.)
You could easily create a special bonus report called something like 'How to look 10 years younger in 10 days without surgery' and offer that free of charge to every client who purchased one of your $50 Gift Certificates within a certain time frame.
I guarantee that a number of your clients would happily give you money for an interesting bonus like this. And if 50 clients took you up on your offer you now have several thousand dollar of prepaid sales.
(You could hire someone for around $100-$200 on places like Elance to produce a helpful bonus report like this for you.)
When you start thinking of bonuses like this you realise that they don't even have to be directly related to what you sell. They just have to appeal to your target market so you can encourage people to take action in a certain way.
You might use bonuses to encourage people to make a purchase for the first time, have an introductory meeting, give you a great testimonial and so on.
The good news about bonuses is that you can be very selective about who you offer them to. This means a lot of the time your competitors will have no idea what you are doing.
By the way, if you do Business to Business Selling and want a number of powerful bonuses that could work well. Simply email using the email link at the end of this column. Tell me the type of business you have and who you sell to. I'll give you details on half a dozen proven bonuses that you can use to quickly increase your sales and profits.
Action Exercise:
What type of attractive bonus could you put together in your own business that would encourage clients or potential clients to spend money with you? (Or perhaps give you some good referrals or testimonials?
Graham McGregor is a marketing consultant and the creator of the 396 page 'Unfair Business Advantage Report.' www.theunfairbusinessadvantage.com (This is free and has now been read by business owners from 27 countries.) You can email him at the link above.