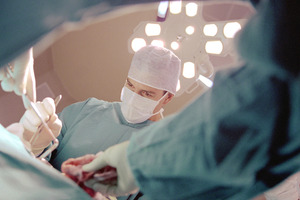 At least two Johnson & Johnson medical products - surgical mesh and hip implants - have damaged hundreds of Kiwis.
This company is doing next to nothing to help Kiwis damaged by its products. That should concern every New Zealander, given J&J products are in nearly all supermarkets and bathrooms.
A US jury has found J&J guilty of failing to provide adequate information around the risks of its mesh product, though the jury said the product itself was not defective.
In another US trial against J&J over the ASR hip device a majority jury verdict found J&J failed to act as a reasonable device manufacturer in the design of or warnings in relation to the product.
Instead of compensating Kiwi patients J&J is leaving responsibility with ACC, which does not compensate for pain and suffering.
Our calls for Parliament's health select committee to investigate the ASR hip matter has been voted down by National members, qualified doctors among them, which is a national/National disgrace.