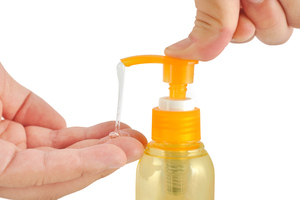 Pedants are among the least loved minorities in any society; it's not their belief that they know better than the rest of us - it's the delight with which they tell us so. How they love to point out that someone has used "its" when they should have used "it's" or vice versa.
In fact, there's nothing flash about knowing which of those is correct and when. Is what you are writing short for "it is"? If so, then you write "it's". In all other cases, "its" is correct. Once learned, never forgotten.
Pedants believe words must mean what they've always meant and be used the way they've always been used. But language doesn't work that way - it changes constantly. Otherwise, punk would still mean prostitute and nice would still mean fastidious.
Media commentator Brian Edwards bought himself a parcel of trouble some time ago when he insisted that disinterested and uninterested meant the same thing. Historically, the former means impartial and the latter means not interested.
But the distinction was lost long ago and the language has moved on.
But I'm enough of a pedant - actually, we like to think of ourselves as guardians of the language - to have felt regret when I read this week that the Merriam-Webster, Cambridge and Oxford dictionaries have sanctioned the use of the word literally to mean the opposite of what it says.
Strictly speaking, literally means in reality. If your blood literally froze, for instance, then it better have turned to ice. For about 100 years, however, literally has been used for emphasis. "I was literally scared out of my skin." No, you weren't, but I know what you mean.
The recent development is a lesson to pedants that their belief that they are protecting the language is the opposite of what is really going on. One of the beauties of language is the way it evolves to meet the needs of a changing world. To insist on anything else is literally beyond the pale.

Every child at school is taught to read the claims of advertisements sceptically. It's in the syllabus. Advertisers themselves, apparently, have not been apprised of this, otherwise we would not be seeing the ridiculous campaign for liquid soap that is running at the moment. It shows a housewife saying that much as she loves her family, when it comes to sharing soap with them she wouldn't have a bar of it. Liquid soap is the only safe option.
The premise on which the whole campaign is based is that the world is a scary place full of invisible dangers. Only corporates selling chemical-based remedies can protect us. In fact, the science of hygiene tends to the conclusion that bacteria cannot be transmitted by sharing bars of soap, but I'm sure the advertisers in this case have found research to the contrary.
The question the ad raises and fails to address is: if you are going to use liquid soap to avoid contamination, what will you use to press the gel trigger so you can be sure you won't get germs from it? A handy set of bathroom tongs hanging on the wall nearby may do. But what would you use to pick up the tongs so that you did not risk contamination from the previous user? Some tissues? What will you use to handle the tissue box?
What's most obnoxious about this ad is not the dodgy science and the spurious health concerns. The threat of germs has been a mainstay of advertising since its inception. But this new campaign raises the bar, so to speak, by adding your family to the list of potential killers in the environment. That's tawdry.