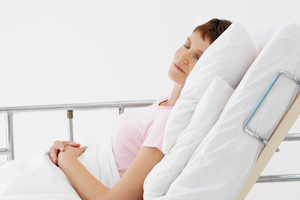 There have been times, and I know it's a little weird, when I have been so overwhelmed with work, travel and obligations that I yearn for a nice, quiet hospital bed.
The thought of crisp, white, clean sheets, a peaceful atmosphere and someone to take care of me is tantalising.
The actual reason for my hospital stay is never specified in my daydream - but it wouldn't be serious and I'd make a full recovery.
Well that dream has been shattered with news this week that Middlemore Hospital is to allow open slather when it comes to visitors.
Apparently, overseas studies have shown that patients who have visitors at their bedside, constantly, recover better and have shorter stays in hospital.
So they have asked staff to make family and whanau members welcome on the wards.
Bloody hell! As if the staff don't have enough to do.
If everyone in a shared ward has their extended family hanging around, that makes quite the crowd. How are hospital staff - the medical personnel, the orderlies and the cleaners - supposed to do their jobs?
What about the security of staff and patients?
If you have a cast of thousands roaming the wards, who's keeping track of who's coming in and who's going out?
How are patients supposed to rest, sleep and recover?
I don't like this idea at all.
In all those overseas studies, did they mention how many carers were at the bedside for optimum results? If everyone had their own private room, fine. But in shared wards, it seems only reasonable that the needs of all patients, not just individual patients, are taken into account.
Given that I don't even share a room with my husband, the thought of spending painful nights in a ward with three strangers and their respective family and whanau really is a fate worse than death.