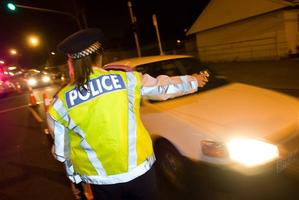 Few people outside Gisborne and perhaps her own sport would recognise the name of the sportswoman who was let off a drink-driving conviction and had her name suppressed.
Arguably, our revealing here that she is not that well known might narrow the chances of someone working out who she is. But not likely.
The great, sorry irony of courts granting name suppression is that the public has reacted with far greater concern to this discharge without conviction because of the secrecy. Bad enough a drink-driver being exonerated, but to have the luxury of name suppression was beyond the pale for many.
Worse, far more prominent sportswomen with far cleaner records have been the subject of speculation, even if they had no logical link to the Gisborne area. In this case the driver recorded an alcohol level twice that allowed but because of the success she has made of her life and the prospects of a conviction affecting travel in her sport, she won the twin medals of no conviction and no personal publicity.
The police say they are looking into an appeal against Judge Graham Hubble's peculiar act of mercy. They are wise to do so. For decades the seriousness of drinking and driving has been the most prominent road safety message.
Parliament has toughened the penalties and it is taken as read that even first-time offenders lose their licence for six months.
We do not need to regress to a message of: If you drink, drive and have a good back story you can still get bloody lucky.