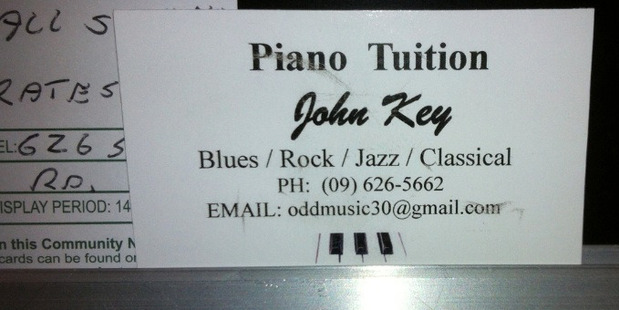 We're recording memories, not mammaries, okay people?
Wanting to avoid broadcasting any "obscenity", CBS sent out a dress-code memo to celebrities about dressing appropriately for this weekend's 55th annual Grammy Awards. The memo reads: "Please be sure that buttocks and female breasts are adequately covered. Thong type costumes are problematic. Please avoid exposing bare flesh under curves of the buttocks and buttock crack. Please avoid sheer see-through clothing that could possibly expose female breast nipples. Please be sure the genital region is covered so that there is no visible 'puffy' bare skin exposure."
Munitions madness
1) Alex Evans, 7, was suspended from Mary Blair elementary in Loveland, Colorado when, as part of a game he was playing, he threw an imaginary grenade at his enemies. The school rules include no fighting, real or imaginary, and no weapons, real or imaginary.
2) Officials locked down a Bronx, New York, school for an hour and had police search it after a campus aide reported hearing a 12-year-old student say something to another about a gun. The boy turned out to be referring to a toy gun.
Who's screening these rego laws?
Displaying your rego: "As usual the law is an ass!" declares Dominic. "Your correspondent is right. In the Land Transport Motor Vehicle Licensing Regulations 2011 it says the licence must be on the inside of the windscreen and that "the licence must be displayed in an upright, easily visible position." My windscreen slants at nearly 40 degrees. Anyone own a car less than 100 years old with an upright windscreen?"
Windscreen washer woes #1
A reader writes: "I'm in Christchurch where there is a bylaw to prevent windscreen washing at the light. However, post quake it's not enforced. I had my windscreen scratched in the driver's view because of a stone in the brush. I tried to claim insurance for it but couldn't because it was caused by the negligence of the guy washing the windscreen. Failed my WoF so had to have it replaced at my cost."
Windscreen washer woes #2
Jamie writes: "I was once waiting at the Ulster/Mill St lights in Hamilton driving my sports car without its targa top (hard section of roof you slot into your boot before driving). One of these guys without taking a second look, hurled about quarter of a bucket of filthy soapy water towards my windscreen. The water went all over me and inside the interior of my car. By the time my shock turned into anger, he was gone and the light turned green.
Picture this: Beer Barrel Bed...
Local #1: Too much of a mediocre thing? Labour are really pushing David Shearer... (Via Reddit)
Local #2: Great idea from Kapiti Pak n Save...
Video: Madeline likes trains ...
* Got a Sideswipe? Send your pictures, links and anecdotes to Ana at ana.samways@nzherald.co.nz