Global economic turmoil has been a mixed blessing for this 5-year-old firm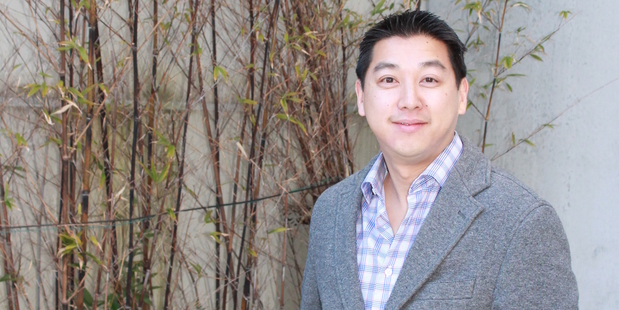 Kim Dotcom might be reviving his business fortunes with a mega-launch, but Cracker-jacks Contracting founder Tony Wai is aiming for a more low-key refresh.
Five years on from the launch of crackerjacks.co.nz - an online business that matches contractors with employers across a range of disciplines - in the shadow of the global economic downturn, Wai is rebooting the business to reflect the market changes.
"In some respects [late 2008] was a good time to launch," he says. "In other respects it was the worst time to launch."
People became more open to the idea of contracting as businesses shrank in the wake of the financial crisis, but companies were also shedding contract staff as well as permanent employees.
"Around 2010 it probably changed in that I think a lot of companies recognised that they were too lean," Wai says.
"So what you're seeing now is a slow introduction, and it's a bit piecemeal, still a bit slow, but a slow introduction of talent, whether they be permanent or contracting talent, happening across the board."
The original idea was to charge businesses a fixed monthly fee to connect with a pool of contractors.
The fee was more than companies would have paid to advertise the job themselves but less than using a recruitment company.
Wai, 41, knew through his experience of leading high-growth companies that securing top quality talent at short notice or for fixed periods could be an expensive process, particularly when going to a recruitment firm often added 15 to 25 per cent on top of the hourly rate.
Rapidly changing roles are a feature of growing companies, says Wai, and by lowering the recruitment costs companies were more likely to use contractors.
Patented technology and automated tools manage performance feedback, payroll, tax and insurance cover and Crackerjacks has arrangements with remuneration companies to provide data on appropriate charge-out rates.
Wai says that although the company has been moderately successful, the challenge has been getting a critical mass of candidates on board to provide a wide selection for businesses to choose from. It's meant Wai needed to rejig his original concept to boost the existing pool of 7000 contractors to the 100,000 he considers would form a critical mass.
He is now signing up partners to help draw in contractor talent - employment advertising specialist HainesAttract is one - and a deal with a national recruitment firm is imminent.
Wai says the economic slowdown, which has shrunk the recruitment industry, means forward-thinking recruitment firms are more open to new ways of doing business.
Another advance has been using the social networking site LinkedIn to help candidates maintain up-to-date profiles and to connect with other potential contractors. "I don't see [LinkedIn] as a competitor. They're very much a partner in what we do."
Looking back over the past five years, Wai says that it has been a journey of discovery.
He has managed the growth of Crackerjacks while holding down a part-time role as chief financial officer and New Zealand head of Atlantis Healthcare, a business that creates programmes to ensure patients adhere to prescribed treatments.
Wai says he's very much on the fence as to whether it's better to go in boots and all as an entrepreneur or maintain a job while bringing a business idea to fruition.
An advantage of doing a bit of both is that it gives him more time to consider what is and isn't working.
Wai has also worked to surround himself with a top quality team so his time is spent where it is actually needed. "When you're trying to grow a business it's a lot about you, but then it's so much about your team."
He admits there have been times when he's wondered if it's all worth it. "You get quite demotivated at times because you're constantly trying to, in one end, engender belief to people that this is going to work and the other end you're going: When's it going to turn?"
A real juncture came two years ago when he realised the original software needed major redevelopment with the need for investors - who include not just Wai, but friends and business associates - to tip in more money.
He says it was a long journey to get back on track and investors reignited, but believes the market still exists. Wai says Crackerjacks probably started a little bit early and was leading the thinking around changes in contracting, but the opportunity still exists.
"When you're embarking on a business you've got to take a bit of a long-term view and be very committed to it."