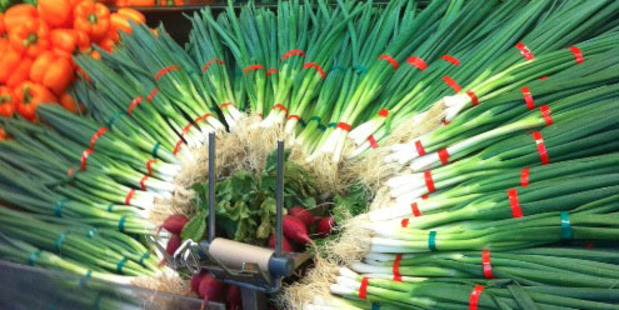 Pete Steinberg had to follow a Ritchies bus through Newmarket the other morning with white smoke pouring out of the exhaust. He writes: "I then noted a queue of Ritchies buses waiting along Remuera Rd [train replacement service]. Despite some of these buses being parked for well over 5 minutes, nearly all of the drivers decided to keep the engines running. This leads me to think that either the bus drivers are lazy and care nothing about our environment or the public's health, or, more likely, they are worried that if they turn the buses off they won't start again. The poor maintenance on the smoky bus supports the second idea. If I found my car in that state of tune I would be taking it off the road asap. If not I'd fail a Wof check, and/or be ticketed by the police. For an individual to do this is bad enough but for a business to run vehicles like this is deplorable."
One property ladder rung at a time
A reader from Glen Eden writes: "I am usually quite understanding about the plight of first home buyers.
Trying to buy a home in this country's biggest city is becoming out of reach for many people. But I just about choked on my cornflakes at the latest case study; of the young couple complaining about being outbid by investors as they try to buy a house in Auckland's Herne Bay, one of the most expensive suburbs to buy in. My heart bleeds. Come to Glen Eden - you'd get a place with a pool out here."
Shadbolt's Daimler not so missing after all
Tim Shadbolt's 1971 Daimler DS420 Limousine is part of a luxury car fleet in Dunedin and is used for personal tours and weddings. The description says the car was the Auckland City mayoral limousine up until July 1999 and it is powered by the Jaguar 4.2 litre engine, fitted with compact disc car audio and intercom system and seats 7-8 people.
Flattened iPhone photographs retrieved
"A week or so ago an iPhone was found in Hamilton Rd, Herne Bay (at the beach end). It had been run over a few times and rained on. A kind local resident, who was a bit bored one wet day, pulled it apart and put the mother board into his phone to retrieve the photos. They are now on a disc (178 of them) and if they were mine, I would be delighted to get them back. If someone reads this and would like to collect this disc please contact Sideswipe."
Cartoon: Nice Tees, sloganed t-shirts for the obedient youngster
Good read: Based on the potential for calamari rings to be a bit chewy, a suggestion spread that sometimes chefs use pig's rectum instead of the tender tentacle of the squid...Ewww! How the backdoor calamari urban legend got its legs...

Quick clip: You're going to be a grandma...(excitement to euphoria to hysteria to weeping)
Video: A Lance Armstrong Nike ad from 2001...Just watch it!
Got a Sideswipe? Send your pictures, links and anecdotes to Ana at ana.samways@nzherald.co.nz