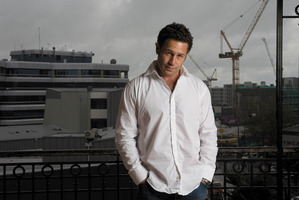 Ah, Christmas. A time of generosity, goodwill and giving. A time for thanking the sportsmen and women who have made us proud.
It's also a time for feeling the sporting pulse of the nation and being realistic about our position in national and international sport.
Being a champion is always a work in progress. Someone, somewhere is always trying to knock the best off their perches. Reaching the top in any sport and staying there requires an unrelenting commitment to excellence.
Fame is too often fleeting. It's essential that we identify potential road blocks early and eliminate them. With some help from the jolly old man at the North Pole, we've put together a "Christmas Wishes and Warnings" list, to send them into the New Year.
Opening the batting is cricket, which at times during the past year looked and sounded like it had moved its headquarters from Hagley Park to Wisteria Lane.
Now the Black Caps are re-poised at the start of a daunting tour of South Africa, and their desperate wish is for runs, runs and more runs. Problem is, Suzy the infamous South African waitress, is still at large. Runs have a different meaning on the low veldt.
Possible solution: Request all players' meals be robust South African curries. They may still get the runs - but much more slowly.
Second challenge: The Warriors NRL team. Bluey said he wanted to take the dressing room with him in 2012. Reports are that it was last seen being trailered along Sandringham Rd and will be used as a pit stop and confectionery stand for Western Springs Speedway.
Possible solution: Fill the water bottles with speedway fuel.
Third challenge: The Auckland Blues Rugby team. The butt of everyone's jokes, the Blues squad have each been presented with gold lighters because they've lost all their matches.
Possible solution: Reinvigorate the whole outfit from top to bottom.
Fourth challenge: Word is that there's meddling in the football strategies of the Phoenix by one or more shareholders. This happened at the Warriors when Graham Lowe and I were on the board and a potential buyer insisted on being allowed to tell Marc Ellis where he was going wrong with his goalkicking. He was out the door in seconds.
Fifth challenge: Ever tried to get good tickets for a Breakers game?
Solution: Vector Arena.
Have a great Christmas.