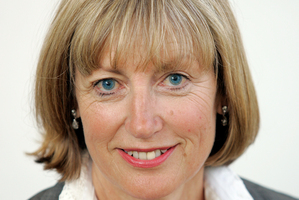 Sixteen years ago when I released the first sex offenders' registers in New Zealand and Australia, it seemed the world had gone mad. I received death threats. The British House of Commons debated preventing my publishing there, and the 1996 Australian Wood Royal Commission tried to ban my publication across the Tasman.
On the other hand, thousands of sexual abuse victims wrote telling me their stories. Not only direct victims, but parents feeling guilty they'd been unable to protect their children, didn't read the signs of abuse.
I'd written the books because while I was researching another book, Keeping Kids Safe, about the pitfalls children encounter around the home, playground, etc, I'd commissioned a clipping agency to save all articles about bad things which happen to children. While filing these alphabetically, I noticed the boxes labelled "S" for "Sex Abuse" disproportionately outnumbered the others. So I asked Chongs to clip all sex crimes from 1989 to 1996, adults as well as children.
Then when I sorted through them, I was appalled to see how many recidivists featured among the perpetrators.
Year after year, the same names kept appearing in court - scout masters, sports coaches, computer tutors, teachers, preachers - trusted members of society.
As a mother of four children, I realised I would never remember these names two, three years after a quick glance in the newspaper. Stupidly I thought if I published them in a book, I would be doing society a favour, it would be a kind of keep-safe guide for parents and schools.
Under defamation law I could only publish the names of those who hadn't received name suppression and, because I was compiling a database, according to the Privacy Act, only those whose names had already appeared in the public domain. Therefore my books - I knew - were not a guarantee that person someone felt was suspicious, was safe. Nonetheless, I wanted to raise a debate, and to that extent, I did.
And how.
But now society has moved on. People have learned that sex offenders are manipulative, secretive, dangerous, and the legacy of their crimes is horrible.
I give you Stuart Murray Wilson, Peter Liddell, Bert Potter, Jules Mikus, James Parker - all with multiple victims, all with large families. It's like throwing a stone in a pond and watching the ripples.
So what do we do when these people are finally released from jail? Wilson wanted to travel around the country in a campervan. Nice, since his modus operandi included picking up hitchhikers to abuse them.
We need a sex offenders' register.
If New Zealand was to catch up with other Western countries with similar jurisdictions - Canada and Great Britain - Wilson would have to register on the sex offenders' register every time he changed his address.
Failure to re-register? A serious offender such as Wilson would be breaching his parole conditions - back to jail, do not pass go, do not collect $200.
The sex offenders' register in Canada, passed in 2000 in Ontario, was so successful it was quickly adopted by the whole country. New Zealand's register, unlike America's, would not be openly available to the public.
No, it won't stop sex offenders from committing crimes, just as the laws don't stop them. But it will send a clear message they will be closely monitored when they're convicted or released from jail. It's just one tool in a crime-fighting toolbox.
Critics of the register need to think hard - are they putting the privacy of offenders above the rights of the vulnerable in the community to be protected from harm?
When I received the deluge of correspondence, among the letters was one which at first I thought was a hoax. It was from an American, Jake Goldenflame (formerly Robert Gold, now relatively well known), a convicted paedophile, who, when America passed its register for sex offenders, willingly registered himself, he said, to keep himself safe. He told me, "The only reason a paedophile wants his privacy is so he can keep reoffending."
Deborah Coddington is a New Zealand journalist and former Act Party politician.
Debate on this article is now closed.