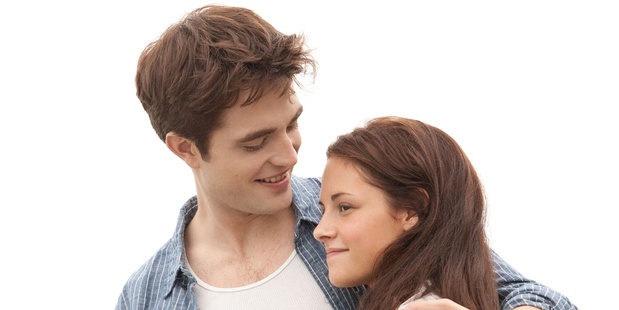 A funny thing happened to me during the premiere for The Twilight Saga: Breaking Dawn - Part 2 earlier this week. Amongst all the shriekin', hootin' and hollerin' of a cinema full of Twi-hards, I actually found myself enjoying the movie.
It's easy to be dismissed as a Twilight hater, but I approached every film in the series with an open mind. They just all happened to suck badly. I realise I'm not the target market, but I generally have very little problem getting on board with youth-targeted crap, and I have plenty of comparable juvenile pop culture obsessions.
The first film, which now seems like an exercise in artful restraint, had its moments, but I struggled to engage with the love story, despite genuinely wanting to. The second movie was bloated and excessive, and I barely made it to the end. The third film livened things up with some half-decent action, but none of it felt like it meant anything.
Then there was last year's Breaking Dawn - Part 1, a shameful exercise in fan-servicing that barely qualified as narrative cinema. Which is why I was so surprised to find myself almost, kind of, sorta liking the new film.
I think it's partly because I finally took on board just how much the franchise means to so many people. The widespread fervour generated by the films validates them on some level.
This is tenuous reasoning to be sure, and a lot of terrible things could be endorsed under the same qualification, but when you remove all the commercialisation, there remains a bunch of people who really love Twilight. And it's the kind of love I relate to.
I apply my love to much cooler things of course, but it's the same kind of love - whether it's for the films of Brian De Palma and Paul Verhoeven or Twilight.
Breaking Dawn - Part 2 also succeeds to some degree by simple virtue of it being the culmination of a long-running story. The film does a good job of embracing its climactic nature, and I'd be lying if I denied feeling something at the very end when a final montage incorporates pretty much every actor from all five movies.
Also: Kristen Stewart looks kinda cool as a vampire. The colouring suits her.
The impact of the insane success of the Twilight films on the marketplace has been felt for several years now already, and with The Hunger Games proving the sustained appeal of young adult book adaptations, we'll no doubt be seeing plenty more of them for a long time to come.
The franchise also marked the emergence of a new demographic with considerable spending power previously under served by the blockbuster market: young girls, as detailed in this article.
I'm not going to go back and watch the earlier films or anything, but I feel at a comfortable place overall with the Twilight franchise now, having been previously somewhat perplexed by my inability to embrace, enjoy, or even tolerate it.
Lots of credit has to go to director Bill Condon, who despite also being at the helm of series nadir Breaking Dawn - Part 1, manages to imbue the finalé with an earned sense of romance and a wistful tone, creepy CGI baby or not. Also: lots of people get their heads ripped off. That's never a bad thing.
For the record, my favourite vampire movies are: Joel Schmacher's '80s classic The Lost Boys; Oscar-winner Kathryn Bigelow's stylish 1987 vampire neo-noir cult favourite Near Dark; the recent Swedish art-house hit Let The Right One In (and its worthy American remake Let Me In); Guillermo del Toro's first feature Cronos and Francis Ford Coppola's Bram Stoker's Dracula, which has aged pretty well.
Love Twilight? Hate Twilight? Will you be seeing the new film? If not, could you be swayed? Favourite vampire movies? Comment below!