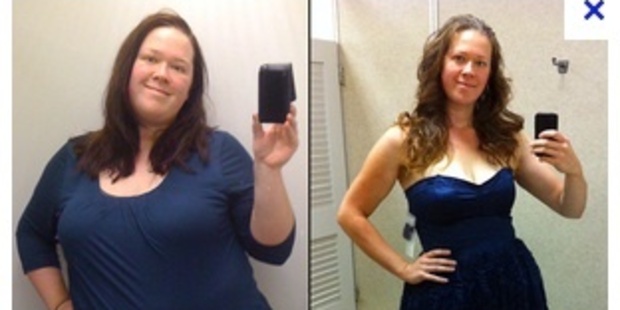 Picture this: Photography student Julia Kozerski knows everybody loves a weight loss story so she lost more than 160 pounds and captured it all in the mirrors of dressing rooms.
But what's more interesting, is the series of naked photographs here where the reality of excess skin is not so pretty. (NSFW)
Video: In this fascinating clip shot in Amsterdam a hundred people aged 0 to 100 tell us their age.
The guy who made it explains a glitch: "I had particular problems finding a 99 year-old. (Apparently 100 year-olds enjoy notoriety, but a 99 year-old is a rare species...) And when I finally did find one, she refused to state her age. She simply denied being 99 years old! But finally, some 4 months after I recorded my first 'age', I was able to capture the 'missing link' and conclude this project."
Invention: Who was the fool who came up with this idea? Maybe it's the same person who invented Face Chairs ... although these could be deeply ironic.
Video: Are cats better than dogs? Hard to say really, but whoever made this video reckons the feline is vastly superior to the dumbass dog.
Cartoon: Replace the word 'Republican' with 'the National Government' and it'll make sense...
Trends: They call it 'family balancing' in this story about the rise of sex selection procedures in the US. I have yet to think of a good reason to choose either a girl or a boy at all. And the woman featured here - a maternity nurse who desperately wants a girl - didn't make me feel sympathetic. Here's her reaction to being told she was having another boy. "I lay in bed and cried for weeks," said Simpson, now 36, whose name has been changed to protect her privacy. She took a job in the operating room so she would no longer have to work with women who were giving birth to girls." Maybe the $18,000 it costs would be better spent on a little therapy.
Cute: A grizzly baby soothed by the Star Wars theme...
Philosophy: The grass is always greener...
Video: Cameras affixed to the dashboards of all sorts of vehicles wait a lifetime to catch a clip like this... Meet the luckiest truck driver in Russia.