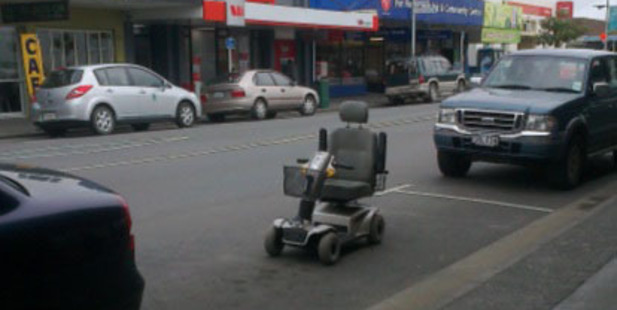 Bad cases of manyana mania
An article at bbc.co.uk about procrastination generated more readers' stories about 'putting things off'.
1. "I'm still getting round to putting the optic-fibre Christmas tree away from last December and it's now nearly September. By June I decided I might as well leave it because: (a) it's nearly Christmas again anyway; (b) I quite like the effect of the lights; (c) what's wrong with having a Christmas tree throughout the year anyway? (d) I really can't be bothered to fiddle around putting it in and out of the loft every year."
2. "In October 1987 a husband assures his pregnant wife that he will put shelves in a tall kitchen cabinet to make it into a storage cupboard. The shelves are finally put in by our son (the 'bump') when he is 16 years old."
3. "A client sent me a cheque for £6000 ($11,800). I lost it. I always intended to ask them to issue another but never got round to it."
Shot to pieces but back home
A Pennsylvania woman says a 136kg gorilla statue was stolen from her home, used for target practice and then returned. Patricia Rudalavage's beloved lava-rock statue Greystone was returned last week with bullet holes in its head, stomach and extremities but is still standing. Rudalavage tells the Times-Tribune of Scranton two men arrived with the statue in a pickup truck, saying they'd found him near a makeshift shooting range on a mountain.
These pigs really can fly
Retailers and airlines in the US are still unsure about which "assistance animals" they must allow without violating the Americans With Disabilities Act. Under the US Department of Transportation's latest guidelines miniature horses and pot-bellied pigs are allowed on board under certain conditions, but not ferrets, rodents, spiders, snakes or other reptiles.
Thief got more than he bargained for
A Ugandan thief who broke into a hospital isolation ward earlier this month and stole a cellphone from an ebola patient came down with the deadly disease himself. The patient later died and police caught the thief when he came to the hospital for treatment. The 40-year-old confessed to stealing the phone, worth just $24. (Source: Newser.com)