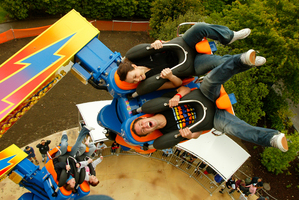 A strong reporting season has helped the NZX50 claw back some of its decline from recent years pushing it to a 4 year high.
The index hit 3693.22 on Tuesday - the highest it has been since early 2008 when the global financial crisis started to hit home.
The reporting season has seen better than expected results from companies such as Freightways, Contact Energy, ASB bank and SkyCity Entertainment Group although the bourse was dragged down by Fletcher Building reporting a drop in profits.
Today's Telecom half-year announcement could set the tone for the second half of the year. Analysts are expecting a net profit of around $190 million.
Shares in Telecom closed down 2c yesterday at $2.75.5.
NO SHARING
ASB Bank's record profit has spurred investors in its NZX-listed preference shares to question why some of that profit can't also be passed on to them through higher dividend rates.
The bank reported profit of $685 million for the year to June 30 - up 21 per cent on the previous year.
It has two separate pools of preference shares under the ticker codes ASBPA and ASBPB.
The first $200 million lot was issued in 2002 and initially paid 7.4 per cent per annum. But an annual reset function has seen them fall to 4 per cent as of November last year.
The second $350 million lot was issued in 2004 and initially paid 7.65 per cent per annum. That was reset to 3.46 per cent in May.
Still investors didn't do too badly during the peak of the official cash rate. In November 2007, the 2002 issue was paying 9.95 per cent while in May 2007, the 2004 issue went as high as 9.11 per cent.
But it's unlikely ASB will pay investors more money out of the kindness of its heart when market rates are sitting around 3.5 to 4 per cent.
PARENTAL KINDNESS
Investors may have been better to look across the ditch to ASB's parent company Commonwealth Bank of Australia if they wanted to share in the profits.
CBA, which also reported a record profit, cost just over A$30 per share back in 2002 and is now trading over A$55 per share.
Morningstar rates the company as modestly undervalued and has an accumulate recommendation on the stock.
REPORTING BONANZA
Shareholders, analysts and fund managers must have faced information overload on Wednesday with a results and annual general meeting bonanza.
Fletcher Building, Trade Me, New Zealand Oil and Gas, and New Zealand Experience all reported full-year financials, while Fisher & Paykel Healthcare and NPT held AGMs.
Stock Takes can't help wondering if it could not have been better spaced out.
SECOND TILT
Small-time shareholders in New Zealand Experience - owner of Rainbow's End - must be having a sense of deja vue.
he company this week agreed terms with majority shareholder the Estate of George Ryerson Gardiner to run a sales process for the entire company.The estate owns 74.86 per cent of NZE.
But it's not the first time it has tried to sell up. It put its stake on the market in 2010 with Aussie theme park owners seen as potential buyers, but no bidders emerged.
It's hard to know if anything will have changed this time round. Shares in NZE closed unchanged yesterday at 39c.
HEALTHY BARGAIN
One takeover which will be going ahead is Acurity Health Group, formerly known as Wakefield Health - the Wellington-based private hospital owner.
The 50.01 per cent bid by Acurity's two largest shareholders, already has enough acceptances to go ahead and now it seems the deal has been done at a steal.
The target company statement out this week revealed a valuation by Cameron Partners of between $6.92 to $7.88 per share.
Bidder Austron is paying $6 a share for half the company.
Other shareholders might like to get a higher price for their shares but that's unlikely with the deal already sewn up.
Acurity was trading at $4.70 before the takeover bid was announced. Yesterday it closed up 2c at $5.70.
COMEBACK
Results from PGG Wrightson show the company could be on the comeback trail be it in a slimmed down version of its former self.
Wrightson surprised the market with a better than expected result which boosted its share price by close to 10 per cent.
The company has been in transformation mode for the past 18 months selling off its finance business. But it seems like something is finally going right. Shareholders who have held on through the worst will be hoping so.
Wrightson closed up 1c at 36c yesterday.
RETAIL PICK-UP
One sector that is slowly recovering is retail. Hallenstein Glasson Holdings and Pumpkin Patch have forecast profit upgrades in recent weeks and their share prices are beginning to reflect a return to better times.
Hallenstein hit $3.15 in September last year but is now trading close to $4.40 while Pumpkin Patch is up from 59c in November to $1.11. Full-year results are due at the end of September.
Meanwhile, the Accident Compensation Corporation has increased its stake in Michael Hill from 5.016 per cent to 6.088 per cent. Michael Hill shares closed up 2c yesterday at $1.07.