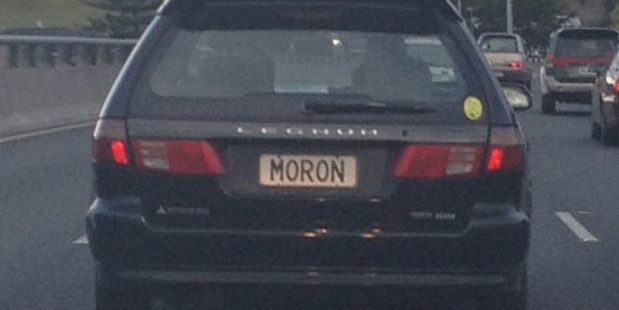 Chinese copy gets it all wrong
Among anniversary presents recently received by a Howick couple was a photo frame slightly smaller than A4 size, in the form of a mirror with the centre clear so that a photo could be inserted. It came in a box bearing the famous light blue and white colours and name of a very well-known English pottery manufacturer. Among an enclosed list of things not to do with this item was: Do not use in microwave, or to heat food in oven. Not recommended for food storage. Food containing salt may cause corrosion if placed on surface. Thinking these were strange instructions for a photo frame from an English manufacturer, the couple turned over the box. There on the back was a label, "Made in China".
Please buy my book - you're in it
Ron roared with laughter when he read in the Herald on Sunday that Charlotte Dawson had just written a book in which she slagged off New Zealand and Kiwis as "small, vindictive and nasty". In the last paragraph she said she was coming to Christchurch in November to promote the book.
"Do you think someone may need to advise her that she might sell a few more copies if she stays in adopted country Australia."
Mean-spirited thievery
The Papatoetoe Lions Club had a garage sale on Saturday. Club members taking unsold items to storage were shocked to find that someone had come in and stolen the gas bottle, burners and plates from the club's barbecue and the shelter cover. During the garage sale the club ran a sausage sizzle with the equipment to raise funds for community projects.