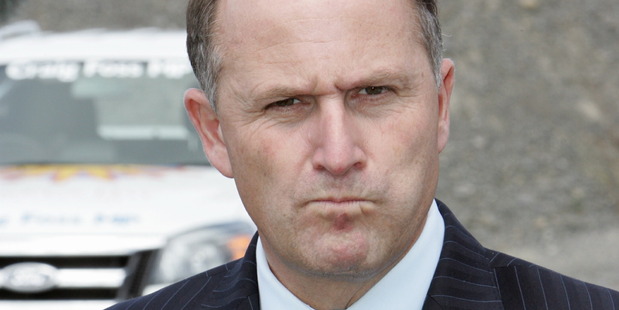 In this year's Budget, Health Minister Tony Ryall told us, health receives a big funding boost, "which will come from savings within health and across the Government's accounts".
Surely boosting funding by cutting funding is an economic miracle of world-beating magnitude. Such noted economists as Lewis Carroll and Spike Milligan would be proud to claim authorship of such an initiative.
Let's be clear - if John Key's Government takes money from one part of something to spend it on another part, it's not actually a boost. It's a redistribution.
Part of the "boost" will also come from an increase in prescription costs. This has been structured so that no individual or family will pay more than 80c a week extra. Even the most diehard propagandist will struggle to portray this as a burden on the poor, although I'm sure the usual suspects will try.
What is concerning is not the increased amount people will pay but the way in which it is being spent.
The money will be used for cancer treatment, to cut waiting times for elective surgery and diagnostic tests, and to help set up a national register of heart patients. Worthy measures all, but only the last could be said to be contributing to the most effective and economically efficient public health strategy - prevention.
It's cheaper and more effective to treat causes than it is to treat the conditions that result. It's easier to insulate homes cheaply so that children do not get sick in winter with Third World diseases that require expensive hospital treatment. It's cheaper to pay for condoms than for expensive Aids drugs.
There is evidence for big long-term savings as a result of simple, cheap measures wherever you look. Dutch research, for example, has shown that vitamin C taken after orthopaedic surgery prevents the development of Complex Regional Pain Syndrome - a condition that is expansive and difficult to treat once it has developed.
Two of the most worrying and increasingly prevalent health problems - heart disease and diabetes - are also among the easiest to prevent with a few simple lifestyle changes (Fewer pies!). But there is so much more that could be done, including measures that would not just cut costs but increase revenue.
The time has come to treat the soft drinks and junk food that feed salt and sugar addictions and contribute to obesity and diabetes as the dangerous substances they are and tax them accordingly, as we do with alcohol and tobacco.
Not a likely eventuality. The paradox at the heart of the health system is that the medical industry depends on people being sick. Doctors are like the police - if they were doing their jobs properly they wouldn't have a job to do. Instead a whole industry benefits from being sick. Not only the multi-billion-dollar international pharmaceutical industry, but also surgeons, nurses, clinicians and hospitals need sick people to make a living.
There is much more money to be made from developing and promoting drugs to cure illnesses caused by unhealthy lifestyles than there is to be made from supporting healthy lifestyles.
REPORTS OF MPs' travel expenses appear to have inspired bitterness in some quarters but, try as I might, I can't bring myself to feel envious of anyone who has had to spend time in Addis Ababa, Geneva or Brussels. Especially when all they have to look forward to after that is returning to Wellington.
PITY THE Greeks, back to the polls yet again. Sometimes they must wish they'd never invented democracy. But surely they wouldn't be in such a terrible financial state if they didn't keep having to pay for these expensive elections.