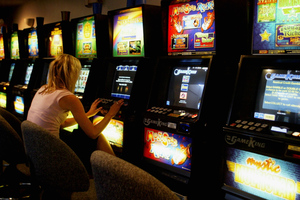 SkyCity's pokie machines are less harmful to the public than Lotto tickets and claims of social harm are out of proportion to reality, says casino chief executive Nigel Morrison.
He said the greatest risk came from "convenience" gambling by "South Auckland mums" at pokie machines in pubs and clubs in their communities.
Morrison's defence of pokie machines came in an interview about the casino company's negotiations with the Government over the National Convention Centre. SkyCity has offered to build the centre if the Government makes concessions around regulation.
Does Lotto create more gambling problems than pokie machines? Here is the latest selection of Your Views: