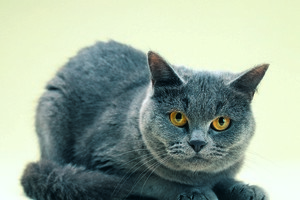 I had always thought I knew where I stood on the subject of euthanasia.
If people who were terminally ill and who had no prospect of a reasonable quality of life chose to die, then that should be their right - and those who loved them should abide by their wishes.
A long lingering death is obviously painful for the person dying, but for their family and loved ones, it's horrendous too.
Sean Davison's account of watching his mother die is heartbreaking and his trial in the High Court in Dunedin this week has brought euthanasia back into the spotlight.
After an account of his mother's death was published, in which he told of giving her an overdose of morphine, he was charged with attempted murder. The trial ended this week when he pleaded guilty to a charge of procuring and inciting attempted suicide.
He will be sentenced in a couple of weeks.
Reading his account, you can't help feeling enormous sympathy for Davison and the strain he was under.
His mother, a medical practitioner with a degree in physics, was a strong-minded and intelligent woman who had repeatedly told her son she didn't want an undignified and ghastly death. She was also determined to die at home.
The strain Davison was under was enormous, and I hope I am never in his position.
But I am less certain now as to what I would do.
Recently, we had to decide whether or not the cat should be put down. She had heart disease and nodules on her liver. Her prospects were not good.
If someone had asked me what to do in that situation, I would have been quite clear that the only right thing to do was to put her out of her misery. Why incur unnecessary expense when the cat is only going to die?
But when the time came, I couldn't do it. She didn't seem to be in any pain and I couldn't bring myself to end her days before I had to.
We brought her home with some heart medication and she had a week of lounging in the sun, underneath the lavender bush, and sitting on my lap while I worked in the office.
She died, by herself, in the garden and I'm glad we gave her that extra week. It all ended for the best but I went through agony deciding what was the right thing.
And that was only for a bloody cat, for heaven's sake. If I couldn't make the decision about the cat, I'd never be able to make it for my family.
The ability to decide life or death is a truly terrifying power - and I have discovered the reality of that power is vastly and mightily different to the theory.