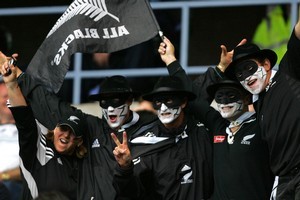 Hoteliers want to enhance NZ reputation - not rip off visitors, writes Jennie Langley, the independent chairwoman of the New Zealand Hotel Council.
It was disappointing to read about allegations of accommodation "price-gouging" during the Rugby World Cup, particularly when quoted rates were based on comparisons with winter-discounted weekends when little is happening.
The World Cup will be the biggest event this country has ever hosted and the cost of accommodation - and for that matter transport, dining and car hire - during the event reflects the significant increase in demand.
Such increases during major international events are not unusual globally and, as many will know, work on the principle of supply and demand.
In times of greater demand and limited supply, operators anywhere are likely to charge peak prices. In most cases this is not price-gouging.
When examining accommodation rate increases, a more accurate comparison would be achieved with prices during a major event such as a rock concert or international conference.
City hotels throughout New Zealand are often booked out when a high-profile artist such as Elton John is performing.
Concerns about the impact of price increases on a country's tourism reputation have been raised before other major international tournaments.
However, where the event has been well organised and visitors have been encouraged to visit before and after, there has been no evidence to support this.
Although last year's Fifa World Cup in South Africa was held during June and July, the country enjoyed a tourism boost for the entire year, with international visitor arrivals exceeding the previous year.
New Zealand Hotel Council member hotels have more than $3.2 billion invested in properties around the country.
They employ more than 10,000 people and are significant contributors to the tourism industry regionally and nationally. They have a passionate interest in maintaining New Zealand's international tourism reputation.
The hotel industry has already demonstrated its commitment to the World Cup.
The Rugby World Cup Official Accommodation Bank was established to ensure accommodation was available for the "official" part of the tournament including teams, officials, commercial partners and official hospitality and travel agencies.
The arrangement is a partnership between the tournament organisers and commercial accommodation providers, including hotels, and has the support of the hotel council.
Many four- and five-star hotels were required to commit the majority of their inventory and set prices for the accommodation bank back in 2006 even before it was known where and when games were to be played. The agreement by New Zealand's participating hotels to set a minimum night stay of only two nights for the whole tournament - save for three nights for the final weekend - was also ground-breaking for a World Cup.
Room rates during the World Cup finals are on a par with other major international events in recent years.
For the final of the World Cup in Paris in 2007, a four-star hotel had a four-night minimum stay for $980 a night.
At the most recent Fifa World Cup in South Africa, a four-star hotel had a five-day minimum stay for $485 a night.
Ultimately, consumers will only pay what the room is worth to them and from all accounts many have yet to book.
Most importantly, thanks to detailed long-term planning and close co-ordination with tournament organisers, New Zealand's hotel industry is well placed to meet the anticipated high demand from visitors, both those here solely for the rugby and those planning to stay on and see more of the country.
Rooms are still available in all major centres and there are also many alternative forms of accommodation for visitors - from campervans and cruise ships to private accommodation and luxury lodges.
This will all help to ensure that New Zealand meets peak demand, that prices match the market and that New Zealand's international reputation as a visitor destination is enhanced.