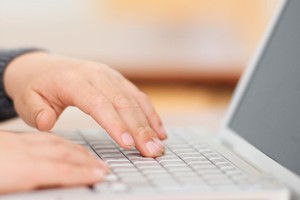 Brrr-ring, brrr-ring ...
"Yo Neyza, Ted here. Howzit hangin?
"Listen, I've got a few questions about this social networking stuff, you know that Tweet'n Twitter'n Facebook stuff you guys go on about.
"It's tough for me cos I've just got that email, text and computer stuff sorted but I'm blowing out 65 roman candles soon and my billy lids have set me up with one of these new-fangled systems.
"Originally, in what is a special season, I thought it might be cool to text the first All Black squad of the year but then I thought, in this brave new techno world, it would be way cooler; yeah, yeah, just like me, to tweet the All Black squad.
"My only worry is about being savvy with guys like CJ and you who are regular tweeters.
"It means of course there will be no warning for new players, no pre-release compassion for those who miss out cos there'll be tweets flying all over the place.
I'll also have to call my mother and DJ to explain how this is no disrespect to the English lessons he gave me or the teaching I delivered at Grammar and Kelston.
"The latest NZRU board meeting signed this tweet stuff off so what do ya reckon?"
"Yo, grouse Ted."
"Cool. I need your help Neyza, but first I better apologise cos I've been unable to find a place for you in the 30-strong squad.
"It was close but there are a few good young uns coming through like the Franks bros, Woody, Afoa, Crocks and Mack and there might be an injury down the track which gives you a break. You've also played 43 tests which is a fair whack and we gave you a few exemptions when your knees were a bit dodgy. Anyway what about helping me tweet?"
"Sure Ted, you read 'em, I'll sub 'em. Remember ole fella the limit is 140 characters."
"Yeah, no sweat Neyza, you know me, short, precise, streamlined - especially after my latest workout. Here goes, there are the 30 lucky men."
Bax: Mils, Ben, Ice, Siti, H, Rich, Snake, SBW, Skux, DC, Col, Jimi, Pow, Andi.
Fords: Reado, Fluff, JK, Thomo, Vix, Sam, BT, Ant, Jax, O, Ben, Woody, John, Kev, Hory, Hika.
"What do ya reckon? Still got about 30 characters left, hell that's enough room for one of Shag's talks to the media ..."