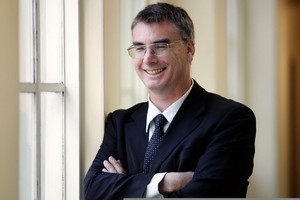 Many, many years ago, I represented my school in the First XV. I went to one of the largest schools in the country and was one of the best in the team.
Sounds impressive. Until I tell you I grew up in Melbourne where there were 17 kids who played rugby union.
Getting into the team consisted of being too slow to play Aussie Rules, too unco-ordinated to play soccer and too cowardly to play league. Still, compared with my teammates, I shone.
This provided me with a lesson I live by and you will not find in any business text: if you are not that good, be selective in your fields of endeavour.
H.G. Wells outlined the idea more poetically in his book The Country of the Blind: "In the country of the blind the one-eyed man is king."
This idea is best illustrated when highly talented people choose to enter a field where the level of competition is weak.
John Key was a successful financier but he was not George Soros. High finance is a field filled with fiercely competitive and brilliant individuals where Key was but one of many. In comparison, it took him merely six years from winning Helensville to claim the highest prize in New Zealand politics.
And then we have pornographer Steve Crow. It's hard to imagine him achieving such prominence in a different industry.
People are attracted to some professions because of their perceived glamour. Law is the most obvious. But here is an uncomfortable truth: a smart guy running a successful scrap metal yard will make a lot more money than most law partners.
Worse, a motivated car dealership will make more than a general practitioner and few educated people earn less than those brilliant minds who toil in academia.
Two things matter in business. Winning the work and the margin you can make from that work. If you want to benchmark yourself against the best and the brightest and you think you are up for it then aim for law or consulting.
Nothing buffs up your CV more than a stint at McKinsey.
But if you are like me, smart but not brilliant and with a penchant for a long lunch, look for a field where the calibre of talent is low but the opportunities are large and make yourself an expert.