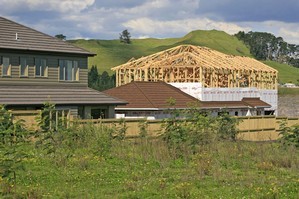 The New Zealand residential building industry has evolved in the wake of the global credit crunch.
In the world before the global credit crunch, many New Zealanders racked up large debts to build massive houses. Land developers, local councils, builders, building products suppliers and related tradespeople experienced boom times as our cities expanded.
The mortgage money filtered through every part of the industry and everybody paid more than they really should have been paying.
The global credit crunch has prompted an evolution, or necessary correction, in mortgage lending in New Zealand. In this new era it is unlikely banks will ever be so cavalier with their lending terms.
Plus, the recession has prompted many Kiwis to save more and spend less. Now the residential building industry and consumers are adjusting to this new world.
Home affordability is the major problem which needs to be addressed. The cost of an average house had been getting further and further away from the average income earner and home ownership has been in decline.
To adjust home affordability to a level where middle New Zealand can again work, save and choose to build a new house, all the players in the residential building industry must collaborate.
It won't be an easy solution. It means greenfields land owners, land developers, local councils, building products suppliers, builders and related tradespeople, and the consumers themselves have to adapt, which means reducing their expectations.
Usually, people blame one catalyst for home affordability to be so out of reach of the average New Zealander. The villain of the day could be the Government's changes to investment rules amending the use of depreciation or the imminent GST increase or high council building consent fees.
The reality is there are many components impacting on home affordability and all of them need adjusting. It's basic economics. The adjustments will keep on happening until suddenly we hit the cross-over point of supply and demand.
Council consent fees have to come down. The charges were driven higher in the good times when people could easily borrow money to buy a house.
The credit boom meant councils filled their coffers. The drop-off in building consents in recent years will have hit council budgets and spending plans.
It's a case of councils needing to decrease fees as part of a joint effort to improve home affordability, or reduce expectations on public service developments. As people face tighter budgets for housing projects, councils have to realign their fees to the market.
While prices for timber and steel have been stimulated by export demand, there's still room for building product suppliers to look at efficiencies in their business to get costs down. They will be forced to sharpen their pencils and look at their own operations, head office operations and margins on raw materials to ensure products keep moving out the gate.
Builders' margins are under pressure because people cannot borrow as much any more, so they cannot spend so liberally on a house.
Prices are falling for both greenfields and developed land as a consequence of supply and demand.
A standard house package 20 to 30 years ago was 100sq m and a Skyline garage. More recently, people wanted bigger houses around 200sq m and they signed up for larger mortgages to pay for them.
Banks even allowed 100 per cent mortgages in some cases. The credit crunch has stymied that practice.
Consumers have to realise and accept that their part of the adjustment to make homes more affordable is to have a smaller standard house than has been the norm in recent times. Of course, that doesn't mean we need to return to 100sq m and a garage.
The equilibrium house size might end up at 130sq m or 150sq m but it will be a far better house than 20 years ago. The added extras in a standard home today include double glazing and full insulation.
Is the consumer any worse off with a slightly smaller house and a lower debt level?
Fixing home affordability is possible if everybody shares the change. Housing needs a partnership approach.
The adjustments have already been happening for 18 months. At some stage the industry players will get to the moment of deciding "no, not at that price" and then consumers will be coerced into modifying their plans.
Once all other possible efficiencies have been made, a builder will be forced to say "we cannot do what you want at that price, but we can do a smaller house at that price". One player taking a small bite might not seem like much, but when every player takes a small bite the impact can be quick.
Together we'll soon get home affordability to a reasonable level because New Zealand needs houses.
Kevin Atkinson is chief executive of Generation Homes based in Tauranga.