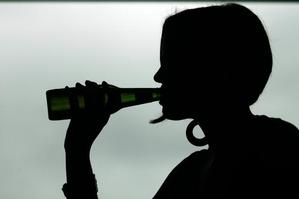 Pop psychologists claim the "Generation Me" students graduating from our high schools are more selfish than previous generations and are fast losing the ability to empathise with others.
When you read that wealthy King's College parents were openly organising a late-night after-ball booze-up for their kids behind the back of the school authorities, you can see where this self-centredness comes from.
The party throwers, including New Zealand's richest man, Graeme Hart, and failed-business undertaker Michael Stiassny, now seem to have got cold feet, following Weekend Herald revelations, but not, they say, because they've seen the error of their ways. The "unfortunate" hiccup is the lack of a venue.
It seems an odd problem for them, given the pair's access to large factory spaces. Indeed Mr Hart could probably host it at his sprawling Glendowie mansion and not even notice the odd child heaving in the bushes.
Last weekend, Mr Stiassny was happily saying the bash would be held in a licensed bar at Eden Park, just down the corridor from the official school graduation ball. To gain entry kids would, if under 18, have to front up with a parent, and if over 18, with a signed permission slip from mummy or daddy.
Being generous, you could see this as a group of parents admitting their kids were going to hit the bottle the moment they left the school function, so they may as well ensure it occurred in controlled circumstances. But on any other level it just seems wrong.
Top of my list is the disrespect it shows to the school and the staff. The parents entrusted their kids to the care of this institution in their formative years, presumably because of the values and standards being promoted there.
Then, as a final gesture, the parents say bollocks to your values, give a two-fingered salute, and turn the official farewell function to five years of schooling into the mere curtain-raiser for a private booze-up. And the experts wonder why the spoilt young Sarahs and James's lack empathy.
The plan to hold the function in the same venue as the school's event just added to the insult. And, presumably, to the hurt of those who couldn't get parental permission to attend. They'll have to slink off into the night with the principal and staff, while for the A-listers, the band plays on.
Following the death from alcohol poisoning of a young King's student last month, there's been a crackdown on after-ball parties by both police and local authorities.
Many organisers have got the message and abandoned their plans. But not at the nursery of the rich and famous. There, parents' heads remain firmly buried in the ice bucket.
At the funeral of the 16-year-old vodka-victim, James Webster, headmaster Bradley Fenner said: "I think the sad thing is this will probably be the best educational experience they [other students] can have."
It might have been, if it had been reinforced with a modicum of parental back-up. But just a few weeks later, here we have a 15-strong parents committee ganging together to teach their kids that a party isn't a party without alcohol. Not even their formal end-of-school celebration.
I know I'm sounding like an old wowser, which I'm not. But as the Law Commission, and anybody brave enough to venture into downtown Auckland after 11pm knows, New Zealand has a serious, youth binge-drinking problem.
It's a crisis we pass on from generation to generation without facing up to it, and as the King's parents demonstrate it's by no means a problem restricted to those from the wrong side of the tracks.
I'm with King's parent and Auckland Mayor John Banks on this. On the after-ball, he says he doesn't understand why 16-17 year olds need to be drinking early in the morning. "I think it sends all the wrong signals around moderation and responsible parenting."
At the risk of causing the party parents to collapse into their champagne flutes in shock, a more responsible approach would have been to have adopted the Maori Marae policy.
Decades ago, Maori leaders confronted binge-drinking, by banning alcohol on marae up and down the country.
It seems bizarre that there should be a need to propose a similar rahui around school or school-related events.
Just over a month ago, the Law Commission released a report on alcohol and society.
Chairman Sir Geoffrey Palmer said 33 per cent of men aged between 18 and 24 reported drinking enough to feel drunk at least once a week. One in five drinkers admitted to driving under the influence.
"What these figures make clear, is that drinking to intoxication and drinking large quantities remain dominant features of our drinking culture and this behaviour is not confined to an aberrant minority."
Is it any surprise when parents insist it be part of the school curriculum?